ACSMA releases its 2017-2018 All-ACC honors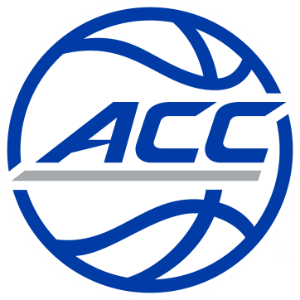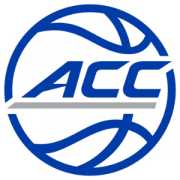 Duke freshman Marvin Bagley III swept post-season honors in All-ACC voting by 22 members of the Atlantic Coast Sports Media Association (ACSMA), capturing Player of the Year and Rookie of the Year honors, in addition to being a unanimous selection to the All-ACC First Team and All-ACC Freshman Team.
Virginia's Tony Bennett, who led the Cavaliers to the regular season ACC championship, was voted Coach of the Year. The Cavaliers' Isaiah Wilkins was voted the Defensive Player of the Year, while teammate De'Andre Hunter was voted as the ACC's top Sixth Man. North Carolina's Luke Maye was voted the conference's Most Improved Player.
Maye joined Bagley on the All-ACC First Team, along with Boston College's Jerome Robinson, North Carolina's Joel Berry II and Virginia's Devon Hall.
Tyus Battle of Syracuse led All-ACC Second team voting. He was joined by Duke's Wendell Carter Jr., Virginia's Kyle Guy, Clemson's Marcquise Reed and Virginia Tech's Justin Robinson.
Duke's Grayson Allen was voted to the Third Team, along with Notre Dame's Matt Farrell, Virginia's Ty Jerome, BC's Ky Bowman and NC State's Omer Yurtseven.
Wilkins was joined on the All-Defensive Team by Virginia teammate Hall, Georgia tech's Ben Lammers, Louisville's  Anas Ahmoud and Ray Spalding, and Syracuse's Frank Howard.
Gary Trent Jr. joined Duke teammates Bagley and Carter on the All-Freshman team, along with Syracuse's Oshae Brissett and Miami's Lonnie Walker IV.
| | | |
| --- | --- | --- |
| FIRST TEAM | POINTS | 1st-PLACE VOTES |
| Marvin Bagley III, Duke | 66 | 22 |
| Luke Maye, North Carolina | 63 | 19 |
| Jerome Robinson, Boston College | 60 | 18 |
| Joel Berry II, North Carolina | 52 | 9 |
| Devon Hall, Virginia | 40 | 9 |
| | | |
| --- | --- | --- |
| SECOND TEAM | POINTS | 1st-PLACE VOTES |
| Tyus Battle , Syracuse | 39 | 9 |
| Wendell Carter Jr., Duke | 39 | 5 |
| Kyle Guy, Virginia | 34 | 7 |
| Marcquise Reed, Clemson | 34 | 1 |
| Justin Robinson, Virginia Tech | 33 | 5 |
| | | |
| --- | --- | --- |
| THIRD TEAM | POINTS | 1st-PLACE VOTES |
| Grayson Allen, Duke | 29 | 2 |
| Matt Farrell, Notre Dame | 22 | 1 |
| Ty Jerome, UVA | 21 | 2 |
| Ky Bowman , Boston College | 16 |   |
| Omer Yurtseven, NC State | 16 |   |
| | |
| --- | --- |
| HONORABLE MENTION | POINTS |
| Josh Okogie, Georgia Tech | 12 |
| Bonzie Colson, Notre Dame | 9 |
| Deng Adel, Louisville | 9 |
| Allerick Freeman , N.C. State | 7 |
| Gabe DeVoe, Clemson | 5 |
| Isaiah Wilkins, Virginia | 5 |
| Lonnie Walker IV, Miami | 5 |
| Oshae Brissett , Syracuse | 5 |
| TJ Gibbs Notre Dame | 12 |
| | |
| --- | --- |
| ALL-DEFENSIVE TEAM | VOTES |
| Isaiah Wilkins, UVA | 17 |
| DevOn Hall, Virginia | 13 |
| Ben Lammers , Ga. Tech | 10 |
| Anas Ahmoud, Louisville | 9 |
| Frank Howard , Syracuse | 9 |
| Ray Spalding, Louisville | 9 |
| | |
| --- | --- |
| ALL-FRESHMAN TEAM | VOTES |
| Marvin Bagley III Duke | 22 |
| Wendell Carter, Jr.,  Duke | 22 |
| Oshae Brissett, Syracuse | 18 |
| Lonnie Walker IV Miami | 17 |
| Gary Trent Jr., Duke | 15 |
| | |
| --- | --- |
| ROOKIE OF THE YEAR | VOTES |
| Marvin Bagley III, Duke | 22 |
| | |
| --- | --- |
| PLAYER OF THE YEAR | VOTES |
| Marvin Bagley III Duke | 19 |
| Joel Berry II, North Carolina | 2 |
| Jerome Robinson, Boston College | 1 |
MOST IMPROVED PLAYER
VOTES
Luke Maye, North Carolina
11
Martinas Geben, Notre Dame
2
Doral Moore, Wake Forest
2
| | |
| --- | --- |
| COACH OF THE YEAR | VOTES |
| Tony Bennett, Virginia | 20 |
| Brad Brownell, Clemson | 2 |
| | |
| --- | --- |
| SIXTH MAN | VOTES |
| De'Andre Hunter, Virginia | 14 |
| Chris Clarke, Virginia Tech | 3 |
| | |
| --- | --- |
| DEFENSIVE PLAYER OF THE YEAR | VOTES |
| Isaiah Wilkins, VirginIa | 12 |
| Devon Hall, Virginia | 6 |
| Luke Maye, North Carolina | 4 |