Report: Cuccinelli questioned in Star Scientific case
Published Wednesday, Sep. 11, 2013, 11:06 am
Filed under
Politics-Virginia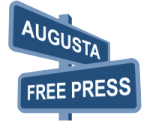 Join AFP's 112,000 followers on
Facebook
,
Twitter
and
YouTube
Connect with AFP editor Chris Graham on
LinkedIn
News tips, press releases, letters to the editor:
augustafreepress2@gmail.com
For advertising inquiries, contact us at
freepress@ntelos.net
.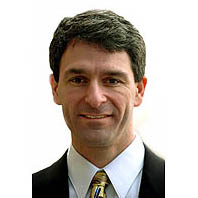 In an interview with NBC12 in Richmond, Ken Cuccinelli for the first time admitted that federal investigators have questioned him about his connection to Star Scientific CEO Jonnie Williams.
He did not reveal in the interview when the meeting with federal investigators took place.
Cuccinelli, the sitting attorney general and Republican nominee for governor, said yesterday that he had written a check for $18,000 to a Richmond charity to "resolve any questions surrounding the matter concerning Star Scientific."
"Ken Cuccinelli has spent months hiding the fact that federal investigators have looked into his scandalous relationship with Star Scientific CEO Jonnie Williams, going so far as to interview Cuccinelli himself about their relationship," said Josh Schwerin, a spokesperson for Democratic gubernatorial nominee Terry McAuliffe.  "This revelation is just the latest shoe to drop in the Star Scientific scandal and leaves voters wondering what else Cuccinelli has been hiding about his scandal plagued tenure as Attorney General."
"Virginians deserve to know when Ken Cuccinelli was approached by federal investigators about his conflict of interest scandal with Jonnie Williams and what he told them," said Democratic Party of Virginia spokesman Brian Coy. "It's a shame that Ken Cuccinelli couldn't be bothered to disclose the federal interest in his unethical behavior until now, but he still has yet to give Virginians the information they deserve about this latest development in his troubling conflict of interest scandal."