ODU football adds seven in mid-year signing period
Published Wednesday, Dec. 18, 2013, 7:36 pm
Filed under
Sports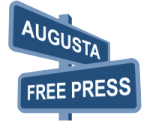 Join AFP's 112,000 followers on
Facebook
,
Twitter
and
YouTube
Connect with AFP editor Chris Graham on
LinkedIn
News tips, press releases, letters to the editor:
augustafreepress2@gmail.com
For advertising inquiries, contact us at
freepress@ntelos.net
.
Old Dominion University football signed seven student-athletes on Wednesday.  The seven student-athletes will enroll at ODU in January and will participate in the strength and conditioning program and be able to take part in spring practice.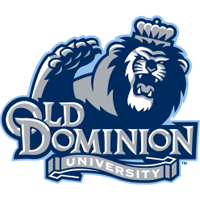 "Our 2014 class of mid-year signee's addresses our immediate needs at the linebacker position. We looked nationally for guys that were athletic and could run from sideline to sideline. Our staff was also able to identify three other key positions with players that we can develop for the future," ODU Head Coach Bobby Wilder said. "The advantage of student-athletes joining our team in January is it allows for the kids to get a full spring and summer academically. This time period also allows for them to go through our winter workout program as well as 15 practices in the spring. I want to personally thank all of the good people that helped these kids at their schools as well as all the people at Old Dominion that worked tirelessly to allow for the student-athletes dream to come true!"
Darius Garcia – OL – 6-3, 280 – Chesterfield, Va./Manchester/Fork Union
Was a two-time First-Team All-District performer at Manchester High School … He earned First-Team All-Region and also received honorable mention All-State accolades and was named All-Metro.
Other Schools Considered: Kent State, Ohio, Temple, East Carolina
Justin Gilchrist – LB – 6-3, 225 – Calhoun Falls, S.C./Calhoun Falls Charter/Antelope Valley
Played two years at Antelope Valley at linebacker … Recorded 38 tackles, nine tackles for loss and two sacks during his two years with the team … Had 29 tackles and six tackles for loss in 2012 … Graduated high school from Calhoun Falls Charter … Two-time First-Team All-Region.
Other Schools Considered: Akron, Boise State, Colorado, Colorado State, Marshall, New Mexico, Northern Arizona, Northern Colorado, Utah
James Kohl Adams-Hurd – LB – 6-2, 215 – Burbank, Calif./John Burroughs/LA Pierce College
Played in three games at LA Pierce in 2013 at linebacker … Recorded 25 tackles, two sacks and had one pass breakup … Had eight tackles, two tackles for loss and a sack in a win over Mt. Jacinto … He holds the power clean record at La Pierce with a lift of 325 pounds … Was a two-year starter in high school at John Burroughs … Recorded 133 tackles and four interceptions and also caught 35 passes for 375 yards and four touchdowns … Was a two-time All-League and two-time All-Area performer at John Burroughs.
Other Schools Considered: Penn State, Auburn, South Alabama, Portland State, Lamar
Justin Noye – S/KR/PR – 6-1, 190 – Rochester, N.Y./Rochester East
Played quarterback and cornerback at Rochester East for head coach Paul Brigandi … A team captain and three-year starter at quarterback … Led the team to the state playoffs in 2013 … A three-star recruit by Rivals … Delivered 15 touchdowns and 1,000 all-purpose yards as a junior.
Other Schools Considered: Connecticut, Rutgers, Temple, Buffalo, UMASS, FAU, Pittsburgh, Syracuse
Reece Schmidt – LB – 6-3, 235 – Simi Valley, Calif./Simi Valley/LA Pierce College
Led LA Pierce with 63 tackles and 10.5 tackles for loss in 2013 … Also recorded three sacks on the season … Had a single-game high of 11 tackles and 3.5 tackles for loss against Santa Monica … Went to Simi Valley High School … Recorded 178 tackles, five interceptions and four sacks at Simi Valley.
Other Schools Considered: Illinois, Georgia State
Martez Simpson – LB – 6-1, 220 – Madison, Miss./Madison Central/Pearl River CC
A two-year starter at linebacker for Pearl River … Has a high football IQ at the position … Finished 2013 with 47 tackles in nine games played … Had a season-best 10 tackles against Copiah-Lincoln CC and eight tackles and a tackle for loss in a victory over Mississippi Delta CC … Pear River team captain … Played in the 2013 Mississippi Junior College All-Star Game … Was a two-time All-Region, All-Metro and All-County player at Madison Central … Earned All-State honors as a senior.
Other Schools Considered: Western Kentucky
Torrez Wentz – DL – 6-2, 280 – Warrenton, Ga./Warren County
Earned preseason All-State honors prior to his senior season … Played in the prestigious rising senior game, a contest that pits the top seniors from Georgia against each other … Earned All-State honors as a junior and All-Region accolades as a senior … Played in the Georgia vs. South Carolina All-Star Game as a senior.
Other Schools Considered: UAB, Georgia Southern