VMI Baseball falls 19-4 at Wofford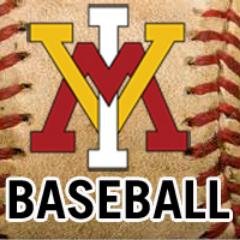 Wofford College defeated the VMI baseball team 19-4 Friday in the first game of a three-game Southern Conference series.
Wofford scored eight runs in the first inning, but VMI cut the lead by three on a Noah Cook home run in the top of second. The Terriers scored seven runs over the next four innings to take a 15-3 advantage before the Keydets scored an unearned run in the sixth.
Will Knight had two hits, including a double. Josh Hollifield had a hit and a walk and scored twice and Don Goodes also had a hit and a walk.
Hudson Byorick went 3-4 with three runs scored for Wofford (22-14/5-2 SoCon).
VMI (8-26/4-6) is scheduled to play Wofford Saturday at 3 p.m.
Comments