Six Keydets earn All-SoCon Baseball honors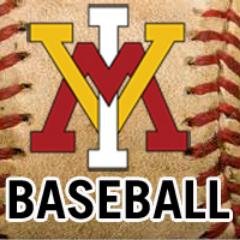 Six VMI Keydets were among the players recognized with All-Southern Conference postseason honors, according to information released Monday by the league. It is the most all-conference honors ever received by VMI baseball.
Matt Pita and Peyton Maddox earned First Team honors in both the media and coaches' voting, while Jake Huggins and Josh Winder were selected for both second teams. Nathan Eaton (Second Team, Coaches) and Will Malbon (Second Team, Media) were also honored.
Pita wrapped up the regular season by becoming the first Keydet to ever win three conference player of the week awards in the same year. He finished the season in the top five in the SoCon in 10 different categories, with his total base count being perhaps most impressive of all, 24 more than any other player in the league. Pita also finished leading the league in slugging percentage by .029, in doubles and in total hits. It is the first all-SoCon honor of Pita's career.
Maddox earned his first career all-conference honor on the strength of career highs in batting average (.313) and on-base percentage. Maddox hit .325 in conference play and had the 10th-highest on-base percentage in the league in SoCon games (.446). He is the second VMI catcher in the past four years to earn First Team All-SoCon honors.
Huggins earned Second Team All-SoCon honors from both the coaches and media after a sensational conference season. The first baseman hit .330 in league play and hit safely in all but five SoCon games. He went hitless in the first two games of the season-ending Samford series, which, impressively, marked his first back to back games without a hit since April 4-6.
Winder, who will start Wednesday's tournament opener against Mercer, finished sixth in the league in strikeouts with 86. He becomes the first VMI pitcher to earn all-conference honors in back to back seasons since Bryan Augsburger did it in 1983-84 (Ryan Glynn was all-SoCon as an outfielder in 1994-95).
Eaton earns his first career All-SoCon honor after finishing second in Division I in steals, with a VMI record 36. He also finished tied for seventh in the league in runs scored (50) and tacked on eight homers.
Malbon earns his first All-SoCon honor after setting career highs in virtually every offensive category. Malbon was fourth in the SoCon in both RBI and total bases in conference games. With Malbon and Pita both earning SoCon honors, it is the first time since 1989 that VMI has had multiple outfielders earn all-conference honors.
VMI baseball will open the 2018 SoCon Tournament Wednesday morning in Greenville, S.C. at 9 a.m. against the fifth-seeded Mercer Bears.
Comments