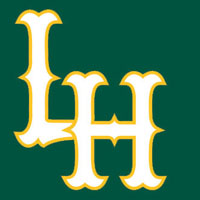 The Lynchburg Hillcats (30-27) lost to the Winston-Salem Dash (23-33) tonight despite taking a ninth inning lead. Jose Peraza tripled with the bases loaded and two outs putting the 'Cats up 5-4 in the top of the ninth. Then, Tim Anderson hit a two-run homer to center field in the bottom of the inning. The Dash won 6-5 on the walk-off.
The Hillcats scored first tonight when Tyler Tewell doubled home Levi Hyams in the second inning. The lead lasted until the third. Lucas Sims surrendered his eighth home run of the season to Jason Coats. The three-run shot put the Dash up 3-1. Sims is now tied for the most home runs allowed in the Carolina League.
Daniel Castro answered with a home run in the fourth for Lynchburg. It was his first of the season. The solo shot brought the Hillcats within one, and gave Castro his team-best 27th RBI of the season.
Sims completed 6.1 innings tonight giving up just the three runs on seven hits. He didn't factor into the decision. Benino Pruneda relieved Sims and got out of the seventh inning without any further runs. He then allowed a run on four hits in the eighth.
The Hillcats trailed 4-2 going into the ninth. Brad Goldberg entered for the save. He walked two of his first three batters putting runners at first and second with one out. Edison Sanchez the hit a line drive to center field. Courtney Hawkins ran in a few steps and missed the catch chest high off the tip of his glove. Eric Garcia then popped up to shortstop with the bases loaded. Instead of game over, Peraza came up with the tying run at first base. He laced a triple into the left field corner and the Hillcats took the lead.
Ryan Kelly came in for the save for the Hillcats. He had retired all sixteen batter he faced in his first four outings. Tonight he surrendered a leadoff single and then a two-run shot to Anderson to end the game. Kelly (0-1) suffered his first blown save and took the loss. Zach Isler (1-3) got the win after getting the final out in the top of the ninth.
The Hillcats split the four-game series 2-2. They now head home for a six-game homestand. Tuesday night begins a three-game series against the Myrtle Beach Pelicans. First pitch is at 7:05pm and the gates will open at 6pm. The Hillcats will start right-hander Lay Batista (2-1, 4.26) against right-hander Sam Wolff (4-3, 3.17). The live radio broadcast will go on the air at 6:40pm with the Hillcats On-Deck Show presented by Amtrak Virginia. Erik Wilson and Kyle West will have the call on 97.9 The Planet.