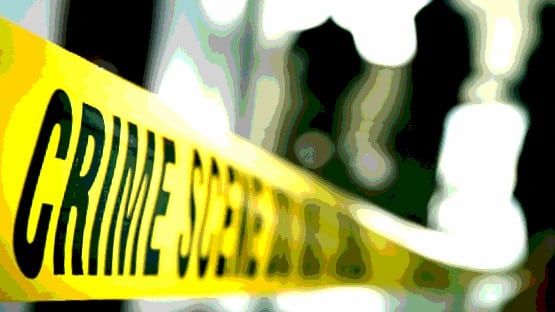 A Winchester man and former Civil War reenactor was sentenced Thursday to nine years in prison for mailing threatening letters and planting a pipe bomb at the Cedar Creek Battlefield in Middleton during a reenactment event in 2017.
Gerald Leonard Drake, 64, purported to be a member of Antifa in threatening letters sent to two newspapers and other victims and referenced the Unite the Right riots in Charlottesville.
Drake pled guilty in April 2023 to possession of an unregistered explosive device and stalking.
"Gerald Drake's attempts at sowing hatred and terror have been answered with 108 months in federal prison," U.S. Attorney Christopher R. Kavanaugh said. "Hate has no place in our community, and we are truly grateful for the steadfast efforts of our federal, state, and local law enforcement partners who unmasked the once-hidden identity of this defendant and ended his campaign of fear-mongering and intimidation."
According to court documents, Drake belonged to a reenactment unit that participated in an annual Civil War reenactment at Cedar Creek Battlefield until he was removed from his unit in 2014.
In later years, Drake volunteered with the Cedar Creek Battlefield Foundation, a non-profit organization dedicated to the preservation of history related to the Cedar Creek Battlefield.
On Sept. 23, 2017, a letter was received at the CCBF visitor center addressed to "Cedar Creek Battlefield people."
The envelope and its letter both bore a printed Antifa symbol depicting a black flag overlayed atop a red flag inside of a circle.
The letter claimed the reenactment event "clearly celebrates the war to keep African-Americans in chains" and warned the reenactment organizers that if the event was not cancelled, the trouble Antifa would inflict on Cedar Creek Battlefield would make the riots that took place in Charlottesville in August look like "a Sunday picnic."
On Oct. 14, 2017, the CCBF hosted the planned 153rd anniversary and reenactment of the Battle of Cedar Creek.
During the afternoon hours, as the reenactment of the battle was coming to an end, an unexploded pipe bomb was discovered in one of the merchant tents. The pipe bomb contained metal nuts, a mercury switch, a battery, ball bearings, black and red wires, powder and other items.
Deputies from the Frederick County Sheriff's Office responded to the scene to investigate and seized the explosive device, which was later rendered safe by Virginia State Police.
Due to its discovery, however, all remaining reenactment activities were cancelled, and individuals were evacuated from the area.
Following this incident, court records show, Drake continued writing letters purporting to be sent by Antifa, including letters to the CCBF, its board members, an individual associated with Civil War reenactments and news outlets. During this same time frame, Drake continued to volunteer with the CCBF.
Drake admitted he manufactured the pipe bomb to instill fear and cause harm to those attending the reenactment.
According to FBI explosive experts, several of the bomb's contents, such as black powder, smokeless powder and Pryodex, are explosives in and of themselves that are sensitive to friction, heat, impact and sparks, and therefore are very dangerous to handle. When confined in a container, such as a pipe with end caps used in this case, these ingredients combine to create an exceptionally destructive device.
In addition, Drake admitted to writing the threatening letters sent to members of the CCBF and various news agencies between September 2017 and December 2018. Those letters included threats of violence and sexual assault against members of the CCBF and their families.