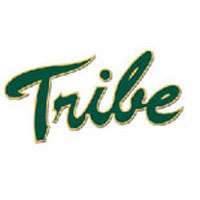 The William & Mary football team earned a thrilling 24-17 comeback victory against Delaware in front of a big Homecoming crowd at Zable Stadium on Saturday afternoon.
Although the Tribe (3-4, 1-3) trailed 14-3 entering the fourth quarter, it rallied back with 21 unanswered points en route to securing the victory.
After senior running back Kendell Anderson drew the Tribe within striking distance on a 1-yard touchdown run with 9:05 remaining, W&M recovered the ensuing onside kick and senior quarterbackSteve Cluley provided the go-ahead score with a 4-yard touchdown run with 4:12 left to play. Junior cornerback Arron Swinton then sealed the victory with a 63-yard pick-six on Delaware's following drive. It was Swinton's second pick of the fourth quarter, as he intercepted Delaware (2-4, 0-3) quarterback Joe Walker in the end zone prior to W&M's initial touchdown drive.
In addition to his touchdown, Anderson posted his third consecutive 100-yard rushing effort with 115 yards on 27 carries. Cluley also performed well and completed 24 of 31 passes for 204 yards to go with his game-winning touchdown scamper. He was especially productive during the fourth quarter when he completed all nine of his passing attempts (for 99 yards). Additionally, redshirt freshman wideout Jalen Christian recorded his best game of the season with seven catches for 83 yards.
Although both teams scored on their opening drives to begin the contest, those were the lone points posted during the first half. W&M got on the scoreboard first with a career-long 42-yard field goal by redshirt freshman Kris Hooper, while UD answered with a 9-yard touchdown run by wide receiver Jamie Jarmon.
The Blue Hens extended their lead to 14-3 with a 34-yard touchdown run by Walker with 6:17 left in the third quarter, which capped off an eight-play, 89-yard drive.
UD looked as if it would add to its margin when it marched to W&M's 14-yard line early in the fourth quarter, but Swinton came up with a pivotal interception in the end zone. The turnover propelled an 11-play, 80-yard scoring march that culminated with Anderson's 1-yard touchdown run. Cluley engineered the impressive drive, as he completed 5 of 5 passes for 67 yards.
After sophomore wideout Jack Armstrong recovered Hooper's ensuing onside kick, W&M reclaimed the lead for good with Cluley's 4-yard touchdown run. The senior signal caller came up big again and completing all four of his passes for a total of 22 yards on the go-ahead scoring drive.
While UD drove into W&M territory on its following possession, Swinton punctuated the Tribe's comeback with his 63-yard pick-six with 1:43 remaining.
Although Delaware narrowed the margin to 24-17 with 0:08remaining, Anderson recovered the ensuing onside kick to preserve the victory.
Led by Walker (nine carries for 109 yards, TD) and running back Thomas Jefferson (18 carries for 94 yards), UD piled up 267 yards on the ground and outgained W&M, 379-346.