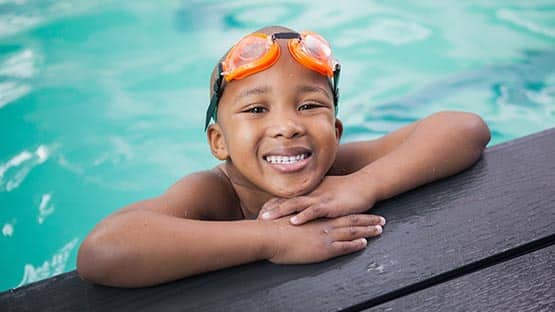 Minorities including African-American and Hispanic/Latino children often have low to no swimming skills, and a Black child is five times more likely to drown than a Caucasian child.
These statistics were all too real this past weekend when three Muslim siblings from Albemarle County died in the James River in Rockbridge County Friday night. The circumstances surrounding the apparent drownings in the river have not been released.
However, a recent study shows that 70 percent of African American children and 58 percent of Hispanic and Latino children cannot swim and do not feel uncomfortable around water.
Income is also shown to be a factor in whether or not a child feels safe in the water.
According to Jeff Fife, Executive Director of the Waynesboro Family YMCA, data shows that 79 percent of children in households earning less than $50,000 in total income have few to no swimming skills due to a lack of resources.
The Waynesboro Family YMCA is working to change the statistics for minorities and low-income students in the River City – partnering with Waynesboro Public Schools to teach all Wenonah Elementary School second graders the skills they need to be water safe.
"There is nothing like the sight of a child that first realizes they can swim, can float, can protect themselves," said Fife. "Some of the kids were never exposed to the water because their parents were afraid and passed that fear onto their children.
Wenonah Elementary School students are less likely than their peers to be water safe, due to several factors:
Minority enrollment is 60 percent of the student body which is higher than the Virginia state average of 54 percent.
90 percent of the students meet the federal poverty guidelines to receive free and reduced lunch, according to Fife.
ALICE (Asset Limited Income Constrained Employed) data shows that 50 percent of Waynesboro households meet the federal poverty guidelines. The average household income in Waynesboro is one of the lowest in the state at $47,000.
Fife hopes the water safety skills the students are learning now at the Y will have a generational impact and lead to more lives saved in the water and perhaps even more.
"The confidence these kids get by learning water safety and swimming is inspiring," Fife said. "If they can overcome that fear, what else can they overcome?"