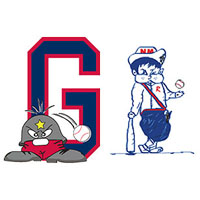 A three-run fourth was all the New Market Rebels needed in a frustrating 3-0 loss for the Waynesboro Generals Saturday night.
Waynesboro stranded 14 baserunners, and left the bases loaded in the sixth, seventh and ninth innings. In all three situations, the Generals loaded the bases with one out and could not get a run across.
The Rebels scored on an RBI fielder's choice by Derek Peterson, a Landon Prentiss RBI single and a Kevin McMenamin RBI single, chasing Waynesboro starter Sean Bucholz (junior, Southern Miss).
The Waynesboro offense had seven hits and worked New Market pitching for nine walks and one hit batter, yet could not get any of its 17 baserunners past third base.
Ben Krusen (sophomore, North Central) was solid in relief in his first outing of the 2013 season for Waynesboro, striking out six and allowing just one hit in three and two-thirds innings.
Justin Cooper picked up the win for New Market, scattering six hits and five walks in six and a third innings.
Waynesboro (5-6) will host the Harrisonburg Turks on Sunday at Linco Park at Kate Collins Field. The game is the WSVA Waynesboro Generals Game of the Week. The broadcast begins at 6:30 p.m. with host Chris Graham and Generals head coach Mike Bocock. The first pitch is scheduled for 7 p.m.
More online at www.WaynesboroGenerals.net.