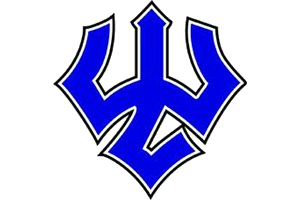 A procession of the country's political stars, including presidents, governors, cabinet officials and campaign strategists, has traveled to Lexington, Virginia, every four years since 1908 to participate in Washington and Lee University's presidential Mock Convention.
The Mock Convention Spring Kickoff will be May 6-9 at Washington and Lee University and will include The Capitol Steps, a Washington-based troupe of congressional staffers turned songwriters and political satirists; a presidential issues panel; and two speakers. Mock Convention will be in early February 2016.
Every four years since 1908, the students at W&L have gathered to create one of the most ambitious non-partisan student political research projects in the country. Fifty-six state and territorial delegations draw on the latest polling data and the insight of officials and analysts on the ground to predict the exact distribution of delegates from their state.
After months of preparation, these delegations gather for a convention conducted according to real party procedures and featuring some of the most engaging political voices from around the country. With the stage set for an intense contest for the 2016 GOP nomination, they will be celebrating the complexity and importance of the electoral process.
Mock Con, as W&L's students refer to it, has correctly picked the eventual nominee of the party out of power 19 of the past 25 presidential elections, and the candidates or their campaign leaders have taken notice. Bill Clinton played saxophone after his address. Former President Harry S. Truman keynoted the 1960 event. Barry Goldwater, Andrew Young, Tip O'Neill, Bob Dole, Newt Gingrich, Mario Cuomo and George W. Bush (on tape) have spoken.
Schedule for the Mock Convention Spring Kickoff:
May 6, 7 p.m.

, The Capitol Steps in Keller Theater, Lenfest Center. Tickets are available for purchase online at www.lenfest.wlu.edu or at the box office. (Call 540-458-8000 for more information.)

May 7, 7 p.m.

, Presidential Issues Panel in Wilson Auditorium, featuring Jay Nordlinger and Carl Cannon

May 8, 6 p.m.

, Speaker in Wilson Auditorium

May 9, 5 p.m.

, Speaker on Lee Chapel Lawn

May 9, 5:45

–

6:30 p.m.

, Reception in Huntley Hall/Newcomb Hall Courtyard
Continue to check www.mockconvention.com and www.facebook.com/mockcon for updates and more information.