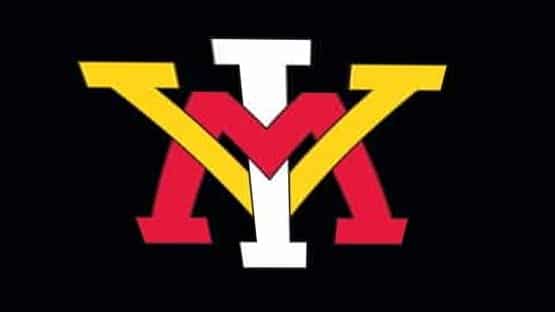 VMI scored two touchdowns in the fourth quarter, but could not complete the comeback as host Bucknell also scored twice to secure a 21-13 win over the Keydets Saturday afternoon at Christy Mathewson Memorial Stadium in Lewisburg, Pa.
Bucknell (1-1) scored a touchdown at the 1:30 mark of the first quarter to go ahead, 7-0, but neither team could find the endzone again until the final period.
In the third quarter, VMI senior receiver Chance Knox returned a punt to the house that would have tied the game, but a holding penalty on VMI negated the play.
"Well, it was a very disappointing outcome," VMI coach Danny Rocco said. "We certainly didn't come up here thinking that we wouldn't find a way to win, but Bucknell played a really good game."
Collin Ironside threw for 220 yards and two touchdowns for the Keydets (1-1). The first TD came on a trick play, a flea-flicker on which Ironside connected with tight end Aidan Twombly for a 27-yard touchdown pass that tied the game at 7-7 in the fourth quarter.
Bucknell responded with a four-minute touchdown drive of its own to go back ahead, 14-7, with 6:22 on the clock. VMI's ensuing possession stalled deep in its own territory, and Bucknell blocked VMI punter Jack Culbreath's kick, the ball rolling out of bounds at the VMI nine-yard line to set up first-and-goal for the Bison.
Running back Rushawn Baker punched it in from a yard out to extend the Bucknell lead to 21-7 with 3:26 to play.
VMI's Ivan Thorpe returned the Bucknell kickoff to the Bison 39-yard yard for a 50-yard return to set up a short field in VMI's comeback bid. The Keydets took advantage of the opportunity as Ironside found receiver VJ Johnson across the middle for an 18-yard touchdown.
VMI failed the two-point conversion with 1:31 left in regulation.
The Keydets attempted an onside kick, but Bucknell secured the ball and managed to run out the clock for its first win of the year.