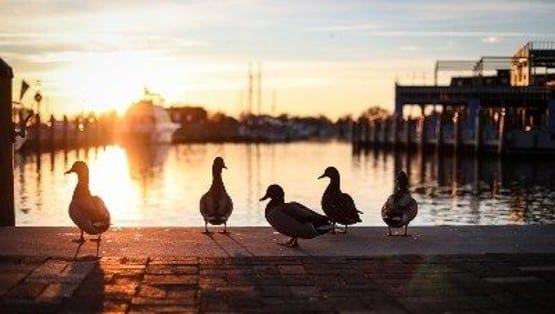 The State Water Control Board approved the reissuance of a permit which includes a requirement for all permittees to complete 100 percent of their Chesapeake Bay pollution reductions by Oct. 31, 2028.
The board approved reissuance of the Virginia Pollution Discharge Elimination System (VPDES) General Permit for Discharges of Stormwater from Small Municipal Separate Storm Sewer Systems (9VAC25-890) at its regular meeting on August 23.
The board also approved proposed amended regulations for the reissuance of the Virginia Pollution Abatement Regulation and General Permit for Animal Feeding Operations and Animal Waste Management (9VAC25-192). A public comment period will follow publication in the Register, as well as a public hearing on the proposed regulations. Issuance of the regulations will enable certain animal feeding operations to continue to be covered under a general permit.
The Board instructed DEQ to initiate a rulemaking process to incorporate site specific selenium criteria as a special standard in Virginia's Water Quality Standards regulation (9VAC25-260) for four tributaries of Knox Creek located in Buchanan County. The decision was made in response to a petition.
An update on Mountain Valley Pipeline (MVP) was provided for the board. MVP has completed eight waterbody crossings since all approvals were received after the signing of the Fiscal Responsibility Act. DEQ staff and contractors continue to perform daily inspections, no new findings of noncompliance have been found.