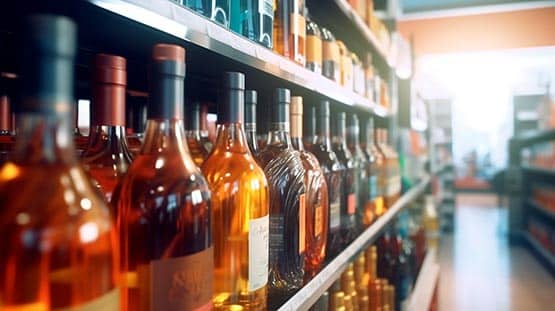 The chief executive officer of the Virginia Alcoholic Beverage Control Authority, or ABC, is stepping down from the position, after nine years in the role.
Travis G. Hill was first appointed to Virginia ABC in 2014 when it was a state agency. During Hill's tenure at Virginia ABC, the organization transformed from a state department to an independent authority, and Hill was appointed its first CEO in 2018.
As part of the transformation, Virginia ABC undertook investments to modernize its technology systems, build a new central office and distribution center and reform its licensing structure.
"It has been an honor to be a part of reimagining and innovating Virginia ABC in service to the Commonwealth of Virginia. Together, through dedicated staff and board members, we built a modernized authority that generated significant revenue for Virginia while supporting businesses and fulfilling a commitment to public safety through streamlined regulatory service," Hill said. "While I am excited to write the next chapter in my career, I know the authority is well-positioned to play an integral role in continuing to make Virginia a great place to live, work and raise a family."
Virginia ABC transferred more than $4 billion to the Commonwealth in profits and tax collections in the last nine years.
"Under his leadership, ABC has significantly increased its contribution to the Virginia General Fund for important programs and services for all Virginians. ABC and Virginia will always owe Travis Hill a great debt for his outstanding tenure at the helm," said ABC Board Chairman Tim Hugo.
Hugo said the authority will hold a nationwide search for a replacement.