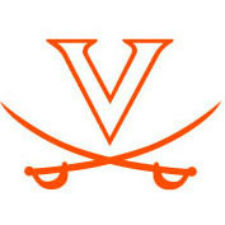 The Atlantic Coast Conference and Big Ten announced on Wednesday (June 4) the matchups for the 2014 ACC/Big Ten Women's Basketball Challenge. UVA will play at Illinois on Wednesday, Dec. 3 at the State Farm Center in Champaign, Illinois. The game time will be announced at a later date.
This year's Challenge will mark the eighth year of the event that has been extended to 2016.
All 14 Big Ten teams and all of the ACC teams except Clemson will participate in the 2014 Challenge. Louisville, which will join the league on July 1, 2014, is included in this year's challenge.
Challenge games will be contested in a two-day format, beginning Wednesday, Dec. 3. Notre Dame, Boston College and NC State will host games on the first day, while Virginia, Florida State, Duke, Wake Forest and Pittsburgh will be on the road. On Dec. 4, Louisville, Syracuse, Virginia Tech and Miami will host Big Ten foes and North Carolina and Georgia Tech visit their inter-conference foes.
A year ago, ACC teams combined for a 7-5 mark against its Big Ten counterparts to win its sixth Challenge title. The ACC owns a 48-32 edge over the Big Ten in the Challenge. The two leagues each earned six wins in 2011 to mark the only tie in Challenge history.
This is the second time that Virginia and Illinois will meet in a Challenge game. The Cavaliers defeated the Illini, 63-39, in Champaign in 2008. Virginia holds a 5-2 mark in Challenge games after falling to Michigan, 73-53, last season at John Paul Jones Arena.
The ACC and Big Ten conference offices determine the schedule each season. In addition, the official title of the Challenge rotates each year. The 2014 event will be referred to as the ACC/Big Ten Women's Basketball Challenge and will continue to mirror the official title of the two conferences' Challenge agreement for men's basketball.
Since 1982, the ACC (16) and the Big Ten (8) have combined for 24 berths in the Final Four and have combined for 318 total appearances in the NCAA Division I Women's Basketball Championship. Last season, the ACC sent nine teams to postseason play, the most in conference history, and had two teams in the Final Four.
2014 ACC/Big Ten Women's Basketball Challenge game times, as well as television and broadband coverage, will be announced at a later date. For more information about
The Challenge, including a complete schedule, visit theacc.com.
2014 CHALLENGE SCHEDULE
Wednesday, December 3
Maryland at Notre Dame
Indiana at Boston College
Minnesota at NC State
Florida State at Purdue
Duke at Nebraska
Wake Forest at Michigan
Virginia at Illinois
Pittsburgh at Ohio State
Thursday, December 4
Iowa at Louisville
Penn State at Syracuse
Northwestern at Virginia Tech
Wisconsin at Miami
North Carolina at Rutgers
Georgia Tech at Michigan State