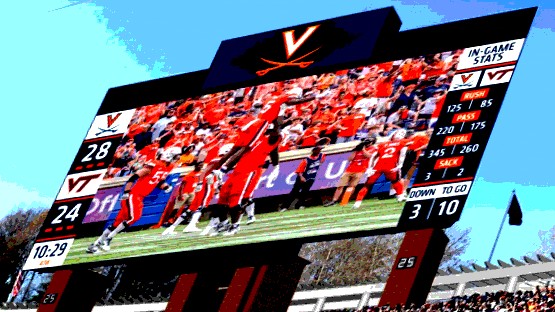 The UVA Board of Visitors has given the go-ahead to a $13 million project to install a massive new scoreboard in Scott Stadium.
The 6,500-square-foot scoreboard is scheduled to be in place for the start of the 2024 football season, according to a news release from UVA Athletics.
The new scoreboard might take some getting used to – it will be more two and a half times bigger than the current 2,500-square-foot scoreboard on the hill behind the north end zone.
The project was approved by the Board of Visitors at its Sept. 15 meeting.
The schematic design for the new video scoreboard was prepared by VMDO Architects, in collaboration with representatives from the Office of the Architect for the University and UVA Athletics facilities management.