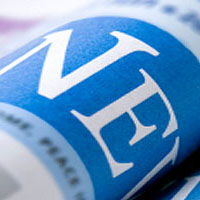 The USDA has unveiled the USDA Urban Agriculture Toolkit, a new resource created by the agency's Know Your Farmer team to help entrepreneurs and community leaders successfully create jobs and increase access to healthy food through urban agriculture. From neighborhood gardens grown on repurposed lots to innovative mobile markets and intensive hydroponic and aquaculture operations, urban food production is rapidly growing into a mature business sector in cities across the country.
Industry estimates show U.S. local food sales totaled at least $12 billion in 2014, up from $5 billion in 2008, and experts anticipate that value to hit $20 billion by 2019. The numbers also show that these opportunities are helping to drive job growth in agriculture, increase entrepreneurship and expand food access and choice.
USDA's Toolkit is an electronic document that helps urban and small farms navigate more than 70 helpful resources, including technical assistance and financing opportunities. It focuses on some of the most pressing challenges confronting urban producers such as land access, soil quality, water resources, capital and financing, infrastructure, market development, production strategies and applying for federal, state or private foundation grants. The kit gives cost estimates for starting urban farms and includes information on best practices and check lists for start-ups and early-stage producers planning outdoor or indoor operations.
Some of the USDA resources featured in the Toolkit include:
Natural Resources Conservation Service technical and financial assistance for drip irrigation and seasonal high tunnels to extend the growing season
Farm Services Agency microloans that provide up to $50,000 in financing for equipment, working capital or other expenses
Food and Nutrition Service assistance to help urban farmers become authorized to accept SNAP, WIC and Senior Farmers Market Nutrition Program benefit cards
Agricultural Marketing Service Farmers' Market Promotion Program grants that support direct-to-consumer marketing activities in cities, and Local Food Promotion Program grants that support food hubs, farm-to-retail and related projects
National Institute of Food and Agriculture's Sustainable Agriculture Research and Education program support for field trials in urban settings and urban farm planning and marketing guides
Visit the Know Your Farmer, Know Your Food initiative (KYF2) website at usda.gov/knowyourfarmer to find local and regional food system resources in your community.