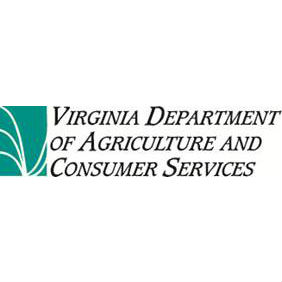 The Virginia Food and Beverage Expo returns on Wednesday, March 23 from 10 a.m. to 4 p.m. Sponsored by the Virginia Department of Agriculture and Consumer Services (VDACS), this popular trade event connects buyers representing grocery stores, restaurants and gift shops directly with Virginia specialty food and beverage products. The Expo takes place once every two years to promote Virginia products and advance economic development.
With the theme "The Best of the Best," the 2016 Virginia Food and Beverage Expo celebrates the strong reputation and high quality of Virginia specialty food and beverage products. Hundreds of Virginia foods and beverages will be on display, allowing attendees an opportunity to meet one-on-one with producers, select new items and place orders right on the show floor. For the first time, this year's Expo will feature a Beverage Garden with Virginia wine, beer, spirits, mixers, juice, coffee and tea products.
"The 2014 Virginia Food and Beverage Expo resulted in estimated one-day sale orders of close to $1 million, as well as invaluable connections between buyers and exhibitors," said VDACS Commissioner Sandra J. Adams. "This year we're anticipating another fruitful event with approximately 160 exhibitors, 1,000 registered buyers and our popular Best New Product competition."
Along with traditional Virginia favorites such as ham and peanuts, the Expo will present a variety of innovative products and creative fare including coffee, chocolates, confections, cheeses, beverages, baked goods, meats, seafood, pasta, snacks, cookies, condiments, dressings, sauces, seasonings and much more. Exhibitors come from across the Commonwealth. Many of the products already have a huge following, while others are brand new to the marketplace.
The Best New Product Competition is a highlight of the show. This year there are more than 60 entries for awards in three categories—Best New Food, Best New Beverage and Best Product Overall. Members of the media and industry professionals serve as judges to select the winners, which will be announced in a ceremony at 11 a.m. Past winners include a Bloody Mary drink mix and salsa from Virginia Beach, and a jalapeno-infused margarita mixer from Virginia's Eastern Shore. Virginia Secretary of Agriculture and Forestry Todd Haymore will present the awards.
Key times during the March 23 event include:
10 a.m.

– Doors open

11 a.m.

– Best New Product Award winners announced

4 p.m.

– Expo closes; leftover samples collected for FeedMore
The Expo is not open to the public and no one under 18 will be admitted. Food and beverage buyers may register online at www.vaexpo.com. Registration is free and encouraged to save time at the show entrance. Members of the media who are interested in covering the Virginia Food and Beverage Expo are encouraged to reach out to Sarah Pennington in the VDACS Office of Communications for registration.
Expo exhibitors will have an opportunity to donate unused foods and beverages to FeedMore, Central Virginia's core hunger-relief organization comprised of programs like the Central Virginia Food Bank, Meals on Wheels, the Mobile Pantry and Kids Café. Spanning nearly one-third of the state, across 34 counties and cities, FeedMore serves more than 200,000 individuals in the region's most vulnerable populations.
Participants in this year's Virginia Food and Beverage Expo are encouraged to use the social media hashtag #VAExpo16. Follow VDACS on Twitter and Facebook for show-related updates.