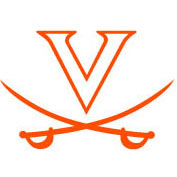 Three Virginia baseball players were selected Tuesday in the Major League Baseball First-Year Player Draft. Branden Kline (Jr., Frederick, Md.), Chris Taylor (Jr., Virginia Beach, Va.) and Stephen Bruno (R-So., Audubon, N.J.) all were picked Tuesday in the draft.
Kline was a second-round selection (65th overall) by the Baltimore Orioles. Taylor was picked in the fifth round (161st overall) by the Seattle Mariners, and Bruno was selected in the seventh round (224th overall) by the Chicago Cubs. UVa has had 12 players selected in the top 10 rounds over the last three years and 20 total players overall over the past three seasons.
Kline was a second-team All-ACC pick in 2012 as a starting pitcher, as he went 7-3 with 3.56 ERA. In 93.2 innings, he struck out 94 batters and limited foes to a .241 batting average. Kline moved to the starting rotation this year after earning first-team All-America honors as a sophomore while serving as UVa's closer. He recorded an ACC-record 18 saves last year while helping UVa to the College World Series. In three years, Kline is 16-5 with a 3.22 ERA; in 201.1 innings he has struck out 206 batters.
Kline was drafted for the second time. He was a sixth-round pick of the Boston Red Sox in 2009 coming out of high school.
Taylor hit .284 with five home runs and 47 RBI in his junior campaign. He played in all 127 games for Virginia for the last two seasons. Taylor has played 156 games in a UVa uniform, with a .297 career batting average and 172 hits. He played some of his baseball during the NCAA tournament, with a .400 career average (22-for-55) in the postseason.
Taylor is the fourth Virginia player selected by Seattle in the last two years. Taylor joins four former Cavaliers currently in the Seattle organization (Andrew Carraway, John Hicks, Danny Hultzen, Steven Proscia).
Bruno had a huge 2012 season, batting .370 and finishing with 88 hits, which is tied for sixth most in a single season in program history. Twenty-three of his 88 hits were doubles, as he matched the single-season UVa doubles record. Bruno started and played in all but one of UVa's games in 2012; he hit six home runs and drove in a team-high 54 RBI. Bruno hit .380 in ACC play in 2011, second best in the league.
Bruno also was drafted for the second time. He was a 26th-round draft pick of the New York Yankees coming out of high school in 2009.
The draft concludes Wednesday with rounds 16-40.