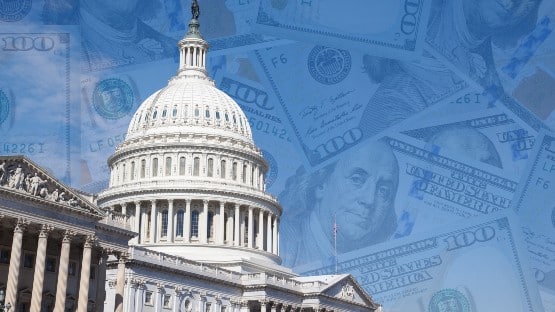 The last United States government shutdown was from Dec. 22, 2018 until Jan. 25, 2019, a total of 35 days.
According to Virginia Sen. Mark R. Warner, legislation was passed after that shutdown, which was during the presidency of Donald Trump, that requires backpay to government employees when a shutdown ceases.
"Not only do you disrupt people's lives, it's going to cost the taxpayer a lot more money if we're going to honor that law," Warner said in a press call Thursday afternoon.
And no state is harder hit by a federal government shutdown than the Commonwealth where federal government offices and military installations call home.
"It just doesn't make sense for the country, sure as heck doesn't make sense for the Commonwealth of Virginia to see a shutdown."
Warner said that he can help the situation by encouraging the U.S. Senate to pass a continuing resolution to keep the federal government open after the September 30, 2023 deadline to approve a budget for 2024.
He admitted that lawmakers will not be able to get through the entire budget package before September 30.
"We've all seen this movie way too many times," Warner said.
And the harm to Virginia would be immeasurable, as well as Washington, D.C. and Maryland.
"It will hurt our economy," he said. "It will disrupt Virginians' lives."
Warner has pushed for expediency in the delay of issuing passports, which are in a backlog, and a government shutdown will not ease the situation.
"This makes absolutely no sense," he said of a possible government shutdown.
Related stories:
Legislation would allow Congress to prohibit government shutdowns, initiate resolution – Augusta Free Press