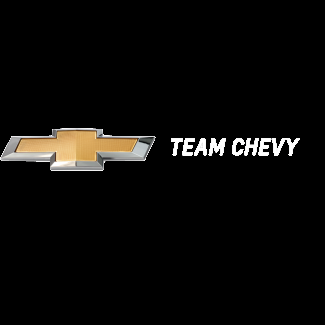 KURT BUSCH, NO. 41 HAAS AUTOMATION CHEVROLET SS – RACE WINNER
WITH EVERYTHING YOU'VE BEEN THROUGH THIS YEAR, WHAT DOES THIS WIN MEAN?
"It's an incredible feeling. It's a total team effort. And the way that everything came together just seemed like we were building and building and building towards a great finish like this. And I have this opportunity because of Gene Haas and everybody that's part of our family at Stewart-Haas. It's an unbelievable feeling when you pull deep from within and you go through troubles and you know, when you're accused of something and things go sideways, your personal life doesn't need to affect your business life. And I'm here in Victory Lane. It feels great to do it here in Richmond and to do with Haas Automation, Chevrolet, Monster Energy, Mobil 1, Rush Truck Centers and everybody that's part of our family, and all these guys back here. But Tony Gibson is just an amazing crew chief and I'm glad I've got the chance to work with him. Thanks to everybody, we got it done today. The car was pretty good."
KEVIN HARVICK, NO. 4 JIMMY JOHN'S/BUDWEISER CHEVROLET SS – FINISHED 2ND
WHAT DID YOU NEED ON THAT FINAL RUN TO GET PAST YOUR TEAMMATE?
"What we really needed was just all the tires to be the same. We put that one set of tires on and went back to 12th or 13th and wound up making up the spots, but it just got us way behind. The track bar broke and we weren't able to get the track bar back where we needed to, but all in all, I'm just really happy for everybody at Stewart-Haas Racing and Kurt (Busch) and everybody on the No. 41 team and everybody on our Jimmy John's/Budweiser team on our No. 4 car. They've done a great job and made up a lot of ground after we lost it and we were able to get back up and at least have a chance there at the end."
JIMMIE JOHNSON, NO. 48 LOWE'S PRO SERVICES CHEVROLET SS – FINISHED 3RD
HOW WOULD YOU DESCRIBE YOUR CAR TODAY?
"We had a great race car and I really felt like that was the case on Friday, except for our Qualifying lap. I don't know what happened on Friday and in general, I'm not the best qualifier. So Fridays, we've got to get those better in order to really win as often as we'd like to. We've got two wins and we're making the most out of these poor starts and poor pit road picks. We've got to get better on Fridays. I really think our race car, we worked hard to make it last in the long run and with all the long runs that we had, I was able to get through the field and get this Lowe's Pro Service Chevy up front. Those last few restarts I was able to hang on and duke it out with those guys and get a nice top three finish."
JAMIE MCMURRAY, NO. 1 ENERGIZER CHEVROLET SS – FINISHED 4TH
WHERE, DURING THE RACE, DO YOU FEEL LIKE YOUR CAR REALLY CAME ON?
"Well, this Energizer Chevy was just good on the long runs. It wouldn't take off real quick, but after 30 laps it was about the same as the leaders. It was so much fun at the end to be that much quicker than those guys. It reminded me kind of like the old Darlington or old Rockingham, when somebody would take off and then there would be the guy who couldn't go, that would come at the end. So, it was a lot of fun to get to be the guy that had the speed at the end. Kurt's (Busch) car just took off so much faster than ours. I'm really proud of our guys. We had a little bit of a hiccup in the pits at the beginning, and those guys did a good job of brushing that off and giving me good pit stops toward the end. And so, I'm really proud of our crew. We've run so good this year and it feels really nice."
KASEY KAHNE, NO. 5 GREAT CLIPS CHEVROLET SS – FINISHED 6TH
ON HIS DAY:
"It was pretty inconsistent there were good runs and bad runs.  For whatever reason on that last run was really good.  Similar to qualifying and practice on Friday we had our last run was really good and then our next run was really bad.  Not making a whole lot of adjustments, but something is changing."
STARTING 40TH AND ENDING THE DAY SIXTH YOU HAVE TO BE HAPPY WITH THAT:
"I was happy with the way the day ended up.  The team did a good job.  The pit stops were consistent and strong all day.  I would say our best race of the year there, at least it felt like one of our better ones.  I felt good about that and we just have to keep working.  We are getting closer at times.  I'm glad we finished strong today because the second to last run was a really bad run.  I'm glad the final run we got the right set of tires on."
JEFF GORDON, NO 24 DRIVE TO END HUNGER CHEVROLET SS – FINISHED 8TH
ON HIS DAY:
"It was a good day.  We started off the race pretty decent.  I felt like we just needed a couple of adjustments.  We made some adjustments and the car just flip flopped on us.  We just had a lot of inconsistency trying to figure out the tires.  You make an adjustment and the tires go a different way.  That second to last run we were really awesome.  Got the car back kind of to where we started the race and we were flying up through there and got in the top 10.  Had great pit stops on pit road all day, got ourselves into the fifth position there and then that restart was kind of crazy.  Kurt (Busch) didn't really go and Joey (Logano) got a good run and got inside of me and put us on the outside.  I don't know we weren't as good on that last run, but still a really solid eighth place finish."
MARTIN TRUEX, JR., NO. 78 FURNITURE ROW/VISSER PRECISION CHEVROLET SS – FINISHED 10TH
"We had a top five car all day long, just had a bad set of tires there on that deal where the field got all messed up.  We had a left-front tire come apart and just got destroyed on that run and fell back to like 17th.  Once you get down towards the end it gets harder and harder to pass.  I'm proud of the guys we had a really good car all weekend long.  A top five for sure and just a shame we couldn't close it out today."
KYLE LARSON, NO. 42 TARGET CHEVROLET SS – FINISHED 12TH
ON HIS DAY:
"Yeah it is about where I typically run here.  I don't know it's a tough track for me.  I thought we were terrible in the beginning.  We kind of lost track of it a little bit.  Our forward drive was getting worse as we went throughout the race.  We weren't terrible the last run, but thought 12th was where I thought we were going to finish."
AJ ALLMENDINGER, NO. 47 SCOTT PRODUCTS CHEVROLET SS – FINISHED 13TH
ON HIS DAY:
"Just not fast enough right now, can't get the front-ends to work. Just fought tight most of the day, which hurts the rear tires.  We made improvements throughout the course of the day, just wasn't really enough to be that competitive.  Got some work to do.  The car was better; the guys did a good job on the new car.  It is definitely better we showed speed, the best we have qualified.  Just have to get a little bit better on the front-ends. It's nice to finish a race finally, but not going to be happy with 13th."
DALE EARNHARDT, JR., NO. 88 NATIONWIDE CHEVROLET SS – FINISHED 14TH
IT SEEMED LIKE YOUR CAR WAS REALLY GOOD ON THE LONG RUNS; ESPECIALLY IN THE MIDDLE OF THE RACE. BUT YOU GOT TOGETHER WITH THE NO. 14 (TONY STEWART). WHAT HAPPENED THERE?
"I don't know. You'll have to ask him. He hit me in the left rear quarter panel. I was trying to clear the No. 51 (Justin Allgaier) on the outside of me, so I was as high as I could go. So, you'll just have to ask him."
CHASE ELLIOTT, NO. 25 NAPA AUTO PARTS CHEVROLET SS – FINISHED 16TH
WHAT DID YOU TAKE AWAY FROM TODAY?
"I felt like we had a really solid day overall. I was a little disappointed though there at the end that I fell back and then couldn't get going at the restart. But overall, everybody on our Napa team did great this weekend. I thought we had a fast car, especially in race trim. The guys made good adjustments to qualify where we did. We had a great car on the long run. We could really run well and run some guys down late in the run. Unfortunately, it always comes down to the short runs in these things. So, we'll try to get better and hopefully try to have a better effort at Charlotte."