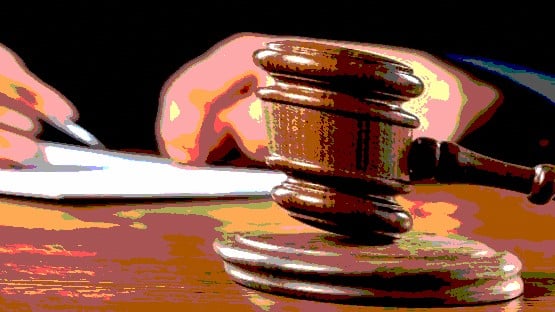 Transformation is coming for the Chestnut Hills Shopping Center in the West End of Staunton as the city takes official ownership today.
Tomorrow, a temporary fence is scheduled to be installed on the property near the perimeter of the parking lot, and will serve to keep the area cleared for pre-construction activities, including survey efforts and geotechnical investigation, as well as to protect the public from eventual construction activities.
"No Trespassing" signs will be posted on the property to alert the public. All current access to adjacent properties from public right-of-way will remain.
The shopping center will be the new home of Staunton's Juvenile and Domestic Relations Court, which is currently housed in the Augusta County Courthouse in downtown Staunton. A referendum vote of residents made the final decision to relocate courthouse services to a new building in Verona.
The Chestnut Hills Shopping Center meets requirements for circulation, security and accessibility, provides ample room for parking, and supports the timeline for Staunton to have its own functional Juvenile & Domestic Relations court facility ready by fall 2025. The site will also provide access to public utilities and public transportation, and is close to other city facilities and services.
The decision to relocate the Juvenile & Domestic Relations court facility to the West End demonstrates the city's seriousness about investing in the West End of Staunton. The new court facility project will serve as an economic catalyst for revitalization, incentivize private sector growth in the West End, and extend the economic vitality that exists downtown into a currently under-utilized area of the city. The site will also enable the city to keep an eye on the future for potential expansion and relocation of services in the near term, which would make services more accessible and convenient for residents.
Staff will provide a project update to Staunton City Council on August 24 at council's regular meeting at 7 p.m.