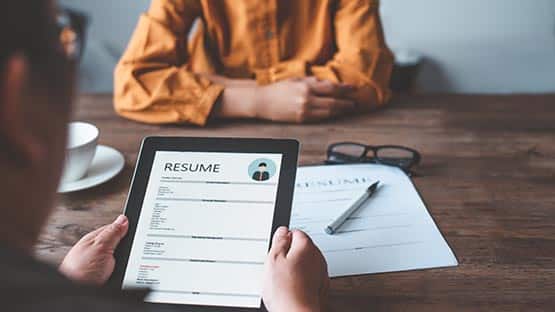 More than $3.7 million in Growth and Opportunity for Virginia (GO Virginia) grant awards will fund 11 projects designed to empower workforce development, bolster startup ecosystems and promote economic growth.
The projects will play a pivotal role in nurturing skilled talent, fostering entrepreneurial ventures and bridging the gap between job seekers and employment opportunities.
"Congratulations to the regional councils and the awardees. GO Virginia is committed to the economic success of every region of the Commonwealth, and these projects demonstrate how focused strategy and regional collaboration create an ecosystem where industries, communities and individuals can thrive," said chair of the GO Virginia State Board Nancy Howell Agee. 
GO Virginia advances regional economic growth and diversification by enabling cooperative projects that tap into workforce enhancement, cluster expansion, innovative business initiatives and site development. Since 2017, 277 projects have been funded and approximately $114 million awarded.
"Today's announcement underscores our unwavering commitment to stimulating economic growth and expanding opportunities across our Commonwealth," Gov. Glenn Youngkin said. "By investing in talent, bolstering entrepreneurial innovation and cultivating the conditions for startup success, we are actively shaping the future of our workforce and positioning Virginia as a hub for innovation and opportunity."
The 11 awarded projects will leverage an additional $2.5 million in local and non-state funding.
Augusta County and the cities of Waynesboro and Staunton (Region 8) were awarded $884,500 for GO2 Work in Manufacturing and Transportation in the Valley. The Shenandoah Valley Center for Advanced Learning will increase the pool of qualified candidates in the transportation and logistics, and light manufacturing industry clusters by adding new career education and technical programs for Industrial Maintenance and Aviation Technology. The project will address critical needs to upgrade equipment to modern standards and technologies for training apprenticeship students in precision machining, welding, auto and diesel technology.
The city of Fredericksburg and counties of King George and Stafford (Region 6) were awarded $300,000 for Regional Entrepreneurship Initiative (REI). The Rivers Region Entrepreneurial Ecosystem Council will develop an entrepreneurial ecosystem strategy to define and implement recommendations to further grow Region 6 by hiring an executive director to carry out the duties of the organization, including engaging with stockholders, creating recommendations and priorities, and creating an REI Strategy Report and Action Strategies Plan document.
"The GO Virginia program is at the forefront of driving regional economic growth and diversification by fostering collaborative projects that harness the potential of workforce development and startup ecosystems," Secretary of Commerce and Trade Caren Merrick said.