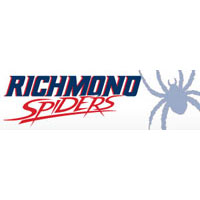 Richmond senior forward T.J. Cline has been selected to participate in the prestigious Nike Elite Basketball Academy on July 25-27 in Los Angeles.
A native of Plano, Texas, Cline has been training on the West Coast throughout the summer and it will culminate with a prestigious invitation to one of Nike's select events.
Now in its second year, the Academy will host the 60 best high school athletes and select college basketball players for a premium training experience in an airplane hangar in the greater Los Angeles area. The Academy allows the sport's brightest young players to compete against the best, while receiving guidance from Nike Basketball's biggest stars including LeBron James, Kevin Durant, Kyrie Irving and Anthony Davis.
As part of the experience, participants will go through a professional basketball combine, off-court workouts, drills, film sessions and 5-on-5 competition.
Cline enters his final season at Richmond amidst critical acclaim. He was an All-Atlantic 10 selection last year after averaging 18.3 points per game, the highest season average by any Spider since 2001. He also dished a team-high 122 assists, ranking second in the country for assists among players 6-9 or taller (NBA top draft pick Ben Simmons was first).
Cline has scored 999 points over his two seasons at Richmond, the fifth-most among any player after just two seasons in school history.