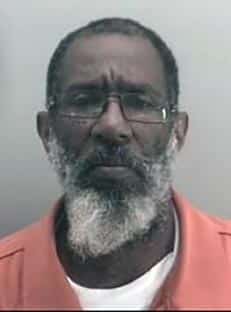 Richmond Police detectives have made an arrest in a homicide that occurred on Drewry Street on Saturday and have identified the victim.
The victim was identified as Lavon Page, 62, of Richmond.
On Saturday, at approximately 3:01 p.m., officers were called to the 1400 block of Drewry Street for the report of a person shot.
Officers arrived and located an adult male, Page, down and unresponsive in a yard of a residence.
He had suffered an apparent gunshot wound and was pronounced dead at the scene.
Detectives arrested Lionel White, Jr., 55, of Richmond. White has been charged with second-degree murder and use of a firearm in the commission of a felony.
Anyone with further information about this homicide is asked to call Detective A. Sleem at (804) 814-7123 or contact Crime Stoppers at (804) 780-1000.