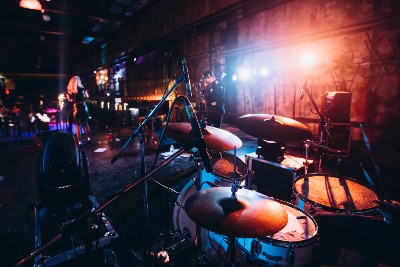 The Richmond International Film Festival brings a six-day event featuring 196 film premieres from the United States and 20 countries, plus 35 local, national and international bands at various venues across Richmond.
The festival kicks off Tuesday, Sept. 26 and concludes on Sunday, Oct. 1.
The 2023 festival will feature premieres with special guest filmmakers visiting Richmond to present their film festival week. The public is invited to engage in a Q&A with the filmmakers directly following the premieres whenever filmmakers or starring cast are present and visiting bands at daily film and music events.
During the RIFF Music Fest portion of the week, the festival will feature more than 35 performing bands from around the globe that will be competing for top honors with the grand jury and audience at local venues such as In Your Ear Studios, Vagabond, the New York Deli and the Quirk and on Friday, Sept. 29 at Licks, Flicks & Love with RIFF and HeartStrings at Hardywood Downtown Richmond.
Licks, Flicks & Love is a collaboration between RIFF and the first annual HeartStrings festival, presented by Boxcar Entertainment, SHOWX and RIFF. It runs from 11 a.m. to 10 p.m. on Friday, Sept. 29, and will feature more than 16 live music acts, yoga, tattoo and drum stations along with the film premiere of "Art Dealers" directed by Adam Wiener and Roy Power. "Art Dealers" is a unique hybrid-genre concert film starring the musician and rock n roll performance artist Low Cut Connie, depicting a three-show run in 2022 in New York City. The concert is set against five years of documentary footage that explores the struggle, frustrations and humor of living a working class "art life" in modern America.
Licks, Flicks & Love features Jon Russell of The Head and the Heart as the evening headliner along with several groundbreaking acts locally and from around the country of all music genres. Prices for Friday are $60, which includes entry into RIFF's earlier mid-week music performances at Vagabond, In Your Ear Studios and New York Deli.
In addition to Jon Russell, bands to perform at the 2023 festival include: Jason Farlow & The Last Real Circus (Rock, Richmond); Adam Weiner of Low Cut Connie (Rock, Philadelphia), Ann Gray (Singer Songwriter, Norfolk), Hadee (Alternative/Pop, Miami), Rodney the Soul Singer (Petersburg), Blues Messenger (Folk, Belgium), Ignescent (Rock, Chicago), Abe Abraham (Singer Songwriter, Detroit), Isaiah Grass (Pop, Chicago), Jason Damico (Blues/Rock, Chapel Hill), Keisha Martin (Reggae/R&B, New York), Al B Anywhere, T Soul, & KP (R & B/Hip Hop/Gospel, Richmond), Lovely World (Rock, Inman, S.C.), Maestro the Cellist (R&B/Instrumental, Washington), Nothing but a Nightmare (Alternative/Pop, Philadelphia), RJ Griffith (R&B/Soul, Chicago), Savannah Rae (Country, San Antonio), Skylar Love (Singer Songwriter, Pemm), Trinity You Waters (Singer Songwriter, Costa Rica), Thirsty Curses (Rock, North Carolina), Prisha Metha (Singer Songwriter, Austin, TX), and The Sugar Hollows (Rock, Richmond, VA). Newly added are Lizzy & The Makers, Louie Lee, Brenton Garis, WKNDR, The Sunslingers, and 6 winning local acts from RIFF's 804 Day competition who competed for an opening night slot at the Vagabond.
The full music programming schedule can be found on the website along with ticketing and pass options at: https://riff.eventive.org/schedule
For guest and general information, visit www.rvafilmfestival.com