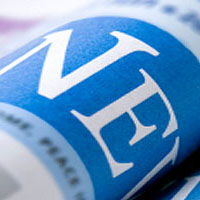 Individuals with spinal cord injuries, amputation, degenerative diseases of the nervous system, MS, muscular dystrophy, CP, spina bifida, or other ambulation challenges, are invited to participate in a program that combines physical therapy and adaptive skiing.
Almost anyone who walks with canes, crutches, or walker, or uses a wheelchair for mobility can participate in this unique program, offered by the Shenandoah University PT & SKI Program at Wintergreen Adaptive Sports.
The initial evaluation by a physical therapist student, under the supervision of a licensed PT, takes place at Woodrow Wilson Rehabilitation Center in Fishersville in December. After the evaluation, there are 4 sessions of approximately 1.5 hours of physical therapy focused on your current level of fitness and impairments, followed by 1.5 hours of on-snow instruction with the Wintergreen Adaptive Sportsstaff and an SU PT student.
Each session is four weeks long, and is on Thursday only, in January or February.
Wintergreen Adaptive Sportsprovides all adaptive ski or ride equipment and a helmet (required for sit-down ski equipment).