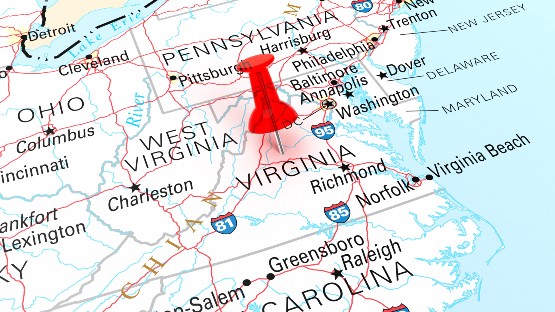 The largest independent glass fabricator in Europe will invest $155.2 million to expand at the Commonwealth Crossing Industrial Park in Henry County.
Press Glass Inc. will construct a 360,000-square-foot addition to its existing facility and expand its American presence and manufacture glass for the commercial construction industry. The expansion will create 335 new jobs in Henry County.
"With this expansion, Press Glass will make the largest single capital investment by a business in Henry County's history," Virginia Gov. Glenn Youngkin said. "The addition of 335 new jobs, more than doubling the company's head count, helps this region continue its economic rebound and demonstrates the resurgence of manufacturing that is happening across the Commonwealth."
Headquartered in Konopiska, Poland, Press Glass was founded in 1991 and has 15 factories in Europe and the U.S. The largest flat glass processing operation in Europe, the company processes glass for fabricators of windows and doors, facades and interior glass constructions. Its Henry County facility opened in 2020 and employs more than 300 individuals.
"Our clients have trusted us and recognized the high quality of Press Glass products, so the expansion of the factory in Ridgeway is a natural step to increase the availability of our offerings and strengthen our position in the American market," Press Glass Inc. President Maciej Migalski said. "After the expansion, the Ridgeway plant will be one of the largest and most automated facilities processing architectural glass in the USA. At the same time, we will create new, valuable job opportunities. We express our gratitude to the local leadership for their invaluable support."
The Virginia Economic Development Partnership and the Martinsville-Henry County Economic Development Corporation worked together to secure the project for Virginia. Youngkin approved a $2 million grant from the Commonwealth's Opportunity Fund to assist Henry County with the project. Funding and services to support the company's employee training activities will be provided through the Virginia Jobs Investment Program.
"Southern Virginia's workforce possesses the skills and work ethic to benefit manufacturers, and we are proud Press Glass continues to thrive and reinvest in its operation at Commonwealth Crossing Industrial Park," Virginia Secretary of Commerce and Trade Caren Merrick said. "With premier sites and a state-of-the-art training facility, Martinsville-Henry County has a recipe for success and continues to successfully compete for projects and diversify its economy."