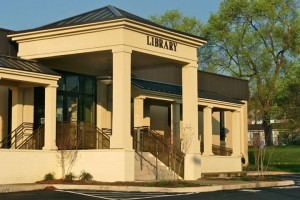 The Augusta County Library system is hosting a summer reading program for children ages birth to 18 now through July 31. The program includes prizes for hours read and a series of weekly programs with the theme Paws to Read.  The program's mascot is Rocket, the dog featured in the award winning and bestselling children's books by Tad Hills.
The special events begin with a visit from animals rescued by the Wildlife Center of Virginia at 1 p.m., Wednesday, June 11 at the Churchville Branch Library and 1 p.m., Thursday June 12 at the Fishersville Library. This event is appropriate for the entire family.
On Saturday, June 14, there will also be a Medieval Fantasy Day at the Middlebrook Library Station from 10 a.m. to 2 p.m. which will feature costumed reenactors, crafts, archery demonstrations and an Irish wolfhound. Also on Saturday, the Craigsville Library Station will host a Summer Reading Kick-Off Carnival from 11:30 a.m. to 2:30 p.m. that will entertain all ages.
Other summer programs with the Paws to Read theme feature a K9 Unit dog, farm animals, Snakes Alive, dog training, puppet shows and craft activities. Events for teens include an art show in June and a Comic Con in July. All programs are free and most do not require advance registration.
An important component of the program encourages children to track their reading hours online. For every ten hours of reading, participants will receive prizes such as t-shirts, buttons, books, and tickets to the Augusta County Fair.
"Children who read during the summer are not only better prepared for school in the fall, but we also know that those who do not read lose skills and actually go backwards," says children's librarian Tammy Coulter. "Augusta County Library partners with the local schools to promote summer reading and to make reading fun." Local elementary schools have a friendly competition to see which school can collectively read the most hours.
Children may register for the Paws to Read program all five locations of Augusta County Library or by going towww.AugustaCountyLibrary.org