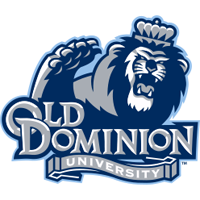 The 2015 Old Dominion University football schedule is highlighted with seven home games including a Conference USA home opener against newcomer Charlotte, as announced by the conference office on Monday.
"We are excited for the challenge of the schedule and we look forward to playing seven games in front of the 12thMonarchs. Four of our opponents played in bowl games last year and a fifth, Appalachian State, was bowl eligible. We play three new conference opponents this year in Charlotte, UTSA, and Southern Mississippi," ODU Head Coach Bobby Wilder said. "This year's schedule will be a major challenge for us, similar to last year's schedule which was our first in Conference USA. Our goal is to compete for the C-USA East division title. Work has already begun!"
The Monarchs begin conference play at defending C-USA Champion, Marshall before returning home to face Charlotte in the conference opener.
"Charlotte has played for two years and Coach Lambert and his staff have been doing an excellent job recruiting," Wilder said.
ODU follows with a trip to FIU before hosting Western Kentucky on Halloween.
Old Dominion begins a stretch of three-straight games against C-USA West opponents, beginning at UTSA before hosting UTEP and finishing at Southern Miss.
"UTSA lost to Arizona last year by three points early in the year. They were decimated with injuries and struggled late in the year. Coach Larry Coker has won a national championship as a head coach. I have no doubt in my mind he will have a much improved team in 2015.  Southern Mississippi improved consistently last year in coach Monken's second year. He has a young football team that is improving," Wilder said.
The Monarchs complete the regular-season at Foreman Field at S.B. Ballard Stadium against Florida Atlantic.
North Texas is the only school in Conference USA that ODU has not played.
A schedule of televised games will be released at a later date.  Conference USA's national television partners are Fox Sports Media Group, CBS Sports Network and American Sports Network for regular season games.  The league's 11th annual Championship Game, pitting the champions of the East and West Divisions, is scheduled for Saturday, December 5and will be televised by ESPN or ESPN 2.
Sept. 5 – at Eastern Michigan – Old Dominion opens the season in Ypsilanti to face Eastern Michigan.  ODU begins the season on the road for just the second time in the seven-year history of the program (at East Carolina, 2013). The programs played for the first time last year when the ODU defense held EMU to 215 yards of offense and an Antonio Vaughan punt return touchdown iced ODU's 17-3 victory.
ODU record against opponent: 1-0
Sept. 12 – Norfolk State – The two schools, separated by just four miles, will play for the third time, with ODU winning the first two games. They first met in the 2011 FCS playoffs with ODU coming out on top 35-18. In 2013, ODU traveled to NSU and pulled out a last second 27-24 win on a Jarod Brown field goal with no time remaining. The Spartans are coached by first-year head coach Latrell Scott, who takes over after a two-year run at Virginia State where he went 19-4 and led VSU to the Division II playoffs.
ODU record against opponent: 2-0
Sept. 19 – NC State – NC State is the first Power 5 school to visit Foreman Field at S.B. Ballard Stadium. The two schools met for the first time last year and the Monarchs led late in the third quarter, but the Wolfpack pulled out a 46-34 win.  NC State went 8-5 in 2014 and defeated UCF 34-27 in the Bitcoin St. Petersburg Bowl.
ODU record against opponent: 0-1
Sept. 26 – Appalachian State – This will be the first meeting between the former FCS schools.  Appalachian State is also in its first full season as an FBS program in the Sun Belt.  The Mountaineers went 7-5 in 2014 and finished the season on a six game winning streak.
ODU record against opponent: First Meeting
Oct. 3 – at Marshall – For the second-straight season, ODU will jump into Conference USA action against the defending conference champion.  Marshall went 13-1 a season ago and defeated MAC Champion Northern Illinois 52-23 in the Boca Raton Bowl.
ODU record against opponent: 0-1
Oct. 17 – Charlotte – Old Dominion faces new conference foe Charlotte in its C-USA home opener.  Charlotte started football in 2013 and has gone 5-6 in both seasons of play.
ODU record against opponent: First Meeting
Oct. 24 – at FIU – The Monarchs will head to Miami to take on FIU in the second meeting between the two schools.  ODU won the 2014 meeting in Norfolk by scoring 10 points in the last 1:05.  Ray Lawry scored on a two-yard touchdown run and Fellonte Misher intercepted a pass to set up a 28-yard field goal from Satchel Ziffer with no time left.
ODU record against opponent: 1-0
Oct. 31 – Western Kentucky – Old Dominion hosts Western Kentucky on Halloween.  Last year's game was a track meet in which the Hilltoppers won 66-51 in Bowling Green.  WKU went on to finish 8-5 and gave C-USA champion Marshall their only loss of the season. WKU won the Popeyes Bahamas Bowl over Central Michigan, 49-48.
ODU record against opponent: 0-1
Nov. 7 – at UTSA – Another matchup of two new programs, the Monarchs travel to UTSA in the programs' first meeting.  UTSA started football in 2011 and played the 2012 season in the WAC before joining C-USA in 2013.  UTSA Head Coach Larry Coker visited ODU before the Roadrunners started football to take a look at starting up a program.  UTSA was 8-4 in 2012 and 7-5 in 2013 before going 4-8 last season.
ODU record against opponent: First Meeting
Nov. 14 – UTEP – The second-straight Conference USA West opponent for the Monarchs, UTEP comes to Norfolk after going 7-6 and playing Utah State in the Gildan New Mexico Bowl.  UTEP defeated ODU 42-35 last year in El Paso in the first meeting between the two schools.
ODU record against opponent: 0-1
Nov. 21 – at Southern Miss. – Rounding out Conference USA West opponents, ODU travels to Southern Miss. for the first meeting in Hattiesburg.  Southern Miss. went 3-9 in 2014 under second year head coach Todd Monken. Prior to coming to Southern Miss, Monken was the offensive coordinator at Oklahoma State.  The Eagles have won just four games the last two years, but prior to that won the C-USA Championship in 2011 going 12-2 and had 18-consecutive winning seasons before an 0-12 season in 2012.
ODU record against opponent: First Meeting
Nov. 28 – Florida Atlantic – Old Dominion finishes the 2015 campaign at home against Florida Atlantic.  The Monarchs defeated FAU last year in Boca Raton on a field goal from Satchel Ziffer on the last play of the game.  FAU went 3-9 last year, including wins over UTSA and Western Kentucky.
ODU record against opponent: 1-0
For season ticket information, please click here.
2015 Old Dominion Football Schedule

| | | | |
| --- | --- | --- | --- |
| Date | Opponent | Location | Time |
| Sept. 5 | Eastern Michigan | Ypsilanti, Mich. | TBA |
| Sept. 12 | Norfolk State | Norfolk, Va. | TBA |
| Sept. 19 | NC State | Norfolk, Va. | TBA |
| Sept. 26 | Appalachian State | Norfolk, Va. | TBA |
| Oct. 3 | Marshall | Huntington, W. Va. | TBA |
| Oct. 17 | Charlotte | Norfolk, Va. | TBA |
| Oct. 24 | FIU | Miami, Fla. | TBA |
| Oct. 31 | Western Kentucky | Norfolk, Va. | TBA |
| Nov. 7 | UTSA | San Antonio, Texas | TBA |
| Nov. 14 | UTEP | Norfolk, Va. | TBA |
| Nov. 21 | Southern Miss. | Hattiesburg, Miss. | TBA |
| Nov. 28 | Florida Atlantic | Norfolk, Va. | TBA |