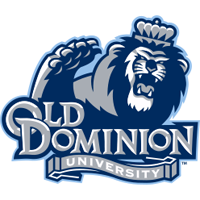 ODU athletics announced Friday that football season tickets are sold out for the sixth straight year, however fans still have the ability to purchase Flex Tickets, which provide a ticket to every home game in varied seat locations throughout the stadium.
Football was reinstated on the Old Dominion campus in the fall of 2009, and Monarch fans have sold out all 35 home contests at Foreman Field at S.B. Ballard Stadium, which has a seating capacity of 20,118. This marks the second straight year the Monarchs have sold a record number14,508 fixed-seat season tickets, however the introduction of the Flex Ticket Package last year took the 2013 numbers to an all-time high of 14,940. Fans are guaranteed a ticket to all six home games with the Flex plan provided through anticipated ticket returns from opponents and other allotments. Flex holders enjoy many of the same benefits as season ticket holders, including earning priority points through the Old Dominion Athletic Foundation toward future season ticket purchases. A limited number of flex tickets are available and can be purchased at www.YNottix.com.
"Nothing shows better on TV than a sold out stadium with an electric atmosphere and that is what our fans have created for our home games," says ODU Athletic Director Dr. Wood Selig. "We are becoming a destination for national and regional television coverage thanks to our passionate fans, which also helps us better brand the University and our athletic programs. It's important we maintain this energy as we move into FBS and C-USA play."
ODU kicks off the 2014 schedule on Aug. 30 at 3:30 p.m., when regional rival Hampton University comes to S.B. Ballard Stadium. The Monarchs will also entertain eastern michigan onSept. 13, along with C-USA opponents Middle Tennessee in a nationally televised game on Fox Sports on Sept. 26, Marshall on Oct. 4, FIU on Nov. 8 and Louisiana Tech on Nov. 22.
"Our team is incredibly grateful for the continued support from the most loyal fan base in the country," says ODU Head Football Coach Bobby Wilder. "We are the only program in the history of college football to sellout every game we have ever played as a program and our players talk often about how special it is to play in front of sold out crowds at S.B. Ballard Stadium. We are 28-7 in our 35 home games, winning 80% of our games in front of our 12th Monarchs."
Tickets for most individual games are anticipated from opposing teams and unclaimed single game tickets. Individual game tickets will be placed on sale on Monday, the week of each home game, at www.YNottix.com. For more information, please contact the ODU Athletic Ticket office at 757-683–4444.