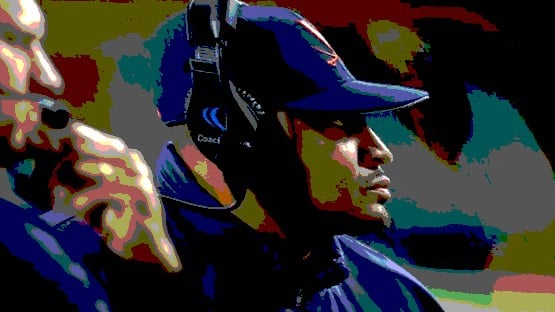 Virginia held Boston College to 120 yards of total offense in the first half on Saturday as the Cavaliers built a 21-7 halftime lead.
Good work there.
The defense, down several guys from the projected two-deep, then fell apart in the final 30 minutes, giving up 266 yards, including 162 on the ground, as BC put up 20 second-half points in what became a 27-24 Eagles victory.
The lack of depth on the defensive side has been an issue for Tony Elliott and defensive coordinator John Rudzinski all season long, factoring into JMU's comeback from a 35-24 fourth-quarter deficit in Week 2, and then what we saw yesterday in the loss that dropped UVA to 0-5 on the season.
"We're not gonna make any excuses, I mean, next man up," said Elliott, whose defense lost first-year defensive back Dre Walker, who had a first-half INT, and Clemson transfer Malcolm Greene, who was part of the scary collision with BC wideout Ryan O'Keefe, on top of the issues with injuries that it'd had coming in.
The bad news ahead of the game was that sixth-year defensive end Kam Butler has been lost for the season after having to undergo surgery for a shoulder injury suffered in the Week 4 loss to NC State.
This on top of how the D has already been going without projected impact players Paul Akere, Lex Long and Antonio Clary, all of whom Elliott expects to get back in the coming weeks.
"That's another reality in football, you know, it doesn't, it doesn't matter, because the team on the other side, they're not gonna say, Oh, you're down to playing, you know, freshmen, we're going to back off. No, they're going to turn it up. So, you know, guys gotta be ready," Elliott said.
"You know, we're going into, we're finishing Game 5, going into Game 6, you know, so they've gotten some reps, both mentally and physically. And then we got to go out and execute and, you know, at the end of the day, who we run out there is who we run out there, and we gotta go play, and we got to find a way to get stops, we got to find a way to win."
Muskett: Solid start, offense fizzles in second half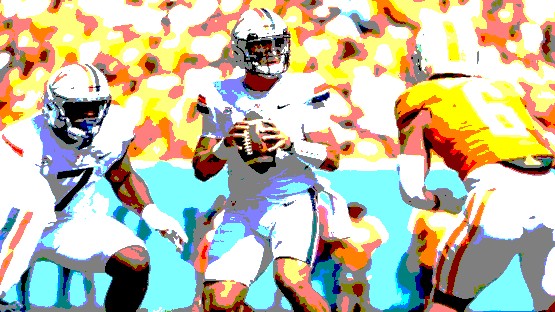 As BC was racking up yards, first downs and points in the second half, the UVA offense was going in the other direction.
QB Tony Muskett, in his first start since going down to a left shoulder injury in the fourth quarter of the 49-13 loss to Tennessee in Week 1, was 16-of-21 for 218 yards and three TDs in the first half, playing like the guy who won the starting job in the final week of training camp.
The second half, not so much: Muskett was 6-of-13 for 29 yards and an INT, as the UVA offense gained a total of 39 yards in the final 30 minutes.
"I was anxious to see how he was going to pull the ball down and run, and I thought he showed no hesitation, no fear, even saw him, you know, lead with that shoulder a couple of times. I thought he made some big-time throws. I thought he still competed, he still competed when we weren't able to protect him cleanly," Elliott said.
Per numbers from Pro Football Focus, Muskett was pressured on 19 of his 42 dropbacks, and he had to endure five sacks and four other hits.
Funny thing: all three of his TD passes came when he was under pressure. Granted, one was the Hail Mary at the end of the half, but still, 7-of-14, 132 yards, three TDs on those dropbacks, not bad at all.
In clean pockets, Muskett was 15-of-22 for 115 yards and an INT.
"We'll look at the tape, and I'm sure there's gonna be things to clean up, but just overall, you know, I liked his leadership, I thought his poise showed, I thought his competitive drive showed, he showed the ability to make plays with his legs and with his arm," Elliott said.
The O line: Pardon my French, but it sucked, again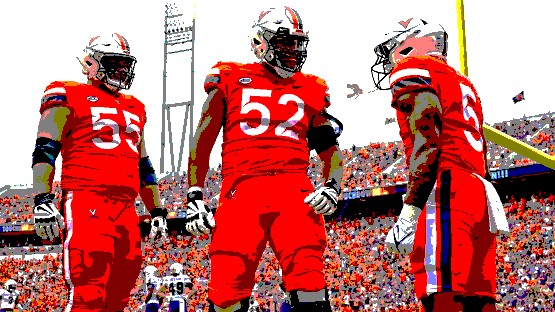 We've already mentioned the pressure on Muskett – the five sacks, pressure on 19 dropbacks.
Then there's the run game, which once again was under 100 sack-adjusted yards – 95, on 24 carries, 3.9 yards per.
And then, the five penalties on the O line, for 35 yards.
The line is inexplicably bad.
"It comes down to fundamentals, you know, footwork, you know, hand placement, eye discipline, communication," Elliott said. "You know, you can see that we're running against some loaded boxes, with extra defenders, but also, you know, we have way too many guys turned loose in the backfield. And so it's it comes down to, you know, individuals trusting, you know, their coaching, trusting the technique that that Coach Hef is giving them."
This is a year and a half of this now.
PFF ranks Virginia's pass blocking 122nd nationally (among the 133 teams in FBS).
The run blocking ranks 109th.
This isn't going to cut it.
Inside the numbers, right tackle Ugonna Nnanna was debited for another sack – he's allowed eight on the season now – and a total of six pressures, in addition to two penalties, and got a 25.4 PFF grade.
Right guard Ty Furnish got a 38.0 PFF grade. His statline for the day: three pressures, one penalty.
The best grade of the day went to left guard Noah Josey, who was assigned a 58.9 grade despite being debited for two sacks and a hit on the QB.
Yikes.
Quick Hits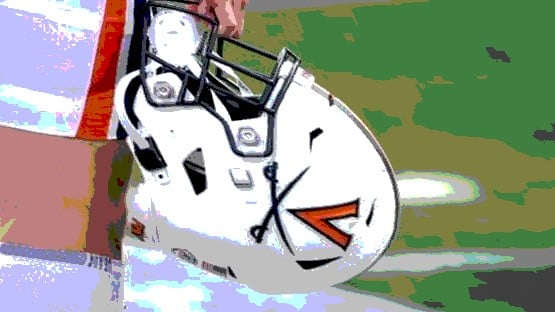 The media-relations folks tried to sell us on something about the 0-5 start that none of us should buy.
"UVA is 0-5 for the first time since 1982," we were informed, "the first year of Hall of Fame coach George Welsh's tenure at Virginia."
If they're trying to get us to think that the two 0-5 starts are at all similar, no.
This is Year 2 of the Elliott regime. He took over in December 2021 for a guy that two Decembers prior had Virginia in the Orange Bowl.
Welsh took over for a guy who handed him a team that had gone 1-10 in 1981 and 16-49-1 over the past six seasons.
So, no, not the same.
Just stop it.
---
Related note: the current eight-game losing streak is the longest since 2013, when that Virginia team, on the down slope of the Mike London era, lost its final nine games after a 2-1 start.
Not that you're going to like being reminded of this, but we had to endure two more full seasons of the London era before the change that was obviously in the offing would be made.
Doing the math, that means … 2024, 2025, and then in December 2025, Marques Hagans comes back to save the day.
---
One other odd note: UVA is now 0-3 in the Elliott era when the D forces four or more turnovers. The 'Hoos lost last year at Illinois and at Syracuse when forcing four TOs.
This would seem to be hard to do, wouldn't it?