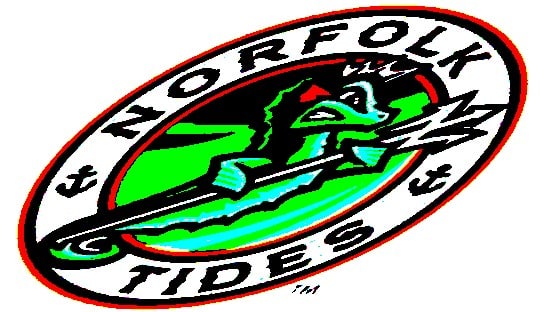 The Norfolk Tides (69-47) fell to the Memphis Redbirds (59-58), 6-2, on Thursday night at AutoZone Park.
After a scoreless first to open play this evening, the Redbirds, the Triple-A affiliate of the St. Louis Cardinals, scored the first run of the game on a Chase Pinder RBI single to right field, giving Memphis the early lead over the Tides, the Triple-A affiliate of the Baltimore Orioles.
In the following frame, Masyn Winn jumped on the first pitch he saw, losing the ball over the left-center field wall for a solo home run that gave Memphis a 2-0 lead in the third.
The Redbirds kicked off a three-run fifth inning with a Cesar Prieto double to right field. Nick Dunn collected a double of his own later in the frame to drive in another and Juniel Querecuto capped the scoring with a sac fly to center, extending the Memphis lead to five.
When the eighth inning rolled around, Heston Kjerstad and Joey Ortiz found their way on base, both moving into scoring position later in the inning which set the table for Coby Mayo who drove them both in with a single to left for their first runs of the series, cutting the deficit to three runs.
Memphis responded with an RBI single off the bat of Matt Koperniak to add an insurance run for the Redbirds in the home half of the eighth. Norfolk would go down in order in their final turn at bat and fell by a 6-2 score.
Norfolk is back in action tomorrow night against Memphis with first pitch scheduled for 8:05 p.m. Scheduled to take the hill for the Tides is LHP Bruce Zimmermann (3-5, 3.24) while RHP Sem Robberse (0-1, 8.59) is expected to make the start for the Redbirds.