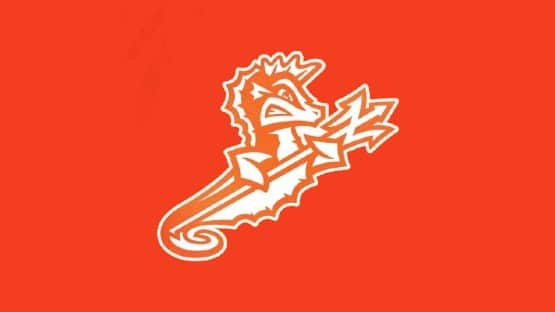 The Norfolk Tides defeated the Durham Bulls, 7-2, on Wednesday night at Harbor Park, to even the teams' International League playoff series at a game apiece.
The scoring kicked off with a bang in the second inning tonight as Coby Mayo hit a high fly ball to right field in the second inning and watched it carry over the fence for a solo home run that put Norfolk in the lead.
Following immediately after with a solo shot of his own was Kyle Stowers, who smashed one to center field on an 0-2 fastball. The back-to-back jacks gave Norfolk a 2-0 advantage over Durham by the end of the second frame.
In the fifth, Joey Ortiz came through with an RBI single to bring two runs across, extending the Norfolk lead to four.
The Tides scratched two runs on wild pitches in the following frame to take a 6-0 lead.
The Tides continued to pile on in the seventh as Ortiz roped an RBI double, but Logan Driscoll responded with a solo home run in the eighth to get the Bulls on the board. They would scratch another on a fielding error, but the Tides lead would hold as Joey Krehbiel shut things down in the ninth to secure the 7-2 victory.
Norfolk forces a Game 3 tomorrow night in which the winner will advance to the Triple-A Championship. First pitch is scheduled for 6:35 p.m. and neither team has announced a probable starter.