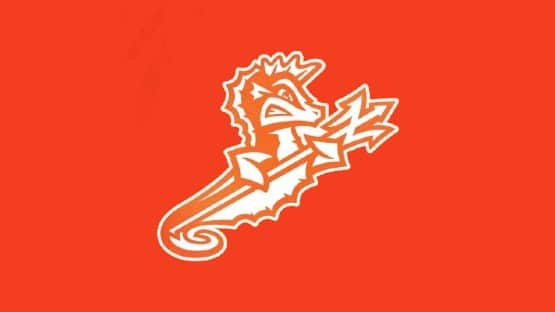 The Norfolk Tides (90-59) fell to the Buffalo Bisons (76-72), 11-6, on Sunday afternoon at Sahlen Field.
In the final game of the regular season, the Bisons, the Triple-A affiliate of the Toronto Blue Jays, tally a combined eight runs in the sixth and seventh innings to tag Norfolk, the Triple-A affiliate of the Baltimore Orioles, with the loss.
The Tides starter, Justin Armbruester, tossed a scoreless first frame while picking up two strikeouts to give way to the Norfolk bats in the top of the second. Back-to-back walks with the bases juiced from top O's prospect Jackson Holliday and Connor Norby plated the first runs of the game for Norfolk, giving the Tides an early 2-0 lead.
In the bottom half of the inning, the Bisons scratched a run on a balk and later tied the game at two apiece when Steward Berroa doubled to right. Buffalo would take the lead on another balk, giving them a 3-2 advantage by the end of the second.
It wouldn't take long for the Tides to respond as Shayne Fontana laced a single past the diving shortstop to bring a run around from second to even the score at three.
For the third straight inning, the Tides added a tick in the run column as Coby Mayo drove a ball to deep left field for an RBI double that put the Tides back in front in the fourth.
On an 0-2 count with two outs in the top of the sixth, Fontana came through with his second RBI knock of the afternoon, driving a ball to center field to score Mayo easily from third to extend the Norfolk lead to two. He was followed by Joseph Rosa who dropped one into left field to plate another run, bringing the score to 6-3 in favor of the Tides.
Max McDowell responded for the Bisons in the home half with a single to left. A bases loaded walk later in the frame pulled Buffalo within one and they would tie the game at six with Addison Barger knocking in a run on a sac fly.
Buffalo kicked off a five-run frame in the bottom of the seventh with an RBI double from McDowell. Back-to-back run-scoring knocks from Berroa and Otto Lopez followed by a Barger sac fly gave the Bisons an 11-6 lead.
Norfolk has an off day tomorrow as they return to Harbor Park for the International League playoffs, which are set to commence on Tuesday with first pitch scheduled for 6:35 p.m. against Durham. Neither side has announced a probable starter.