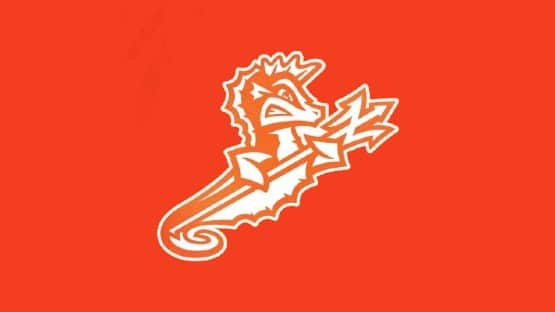 The Norfolk Tides (90-58) fell to the Buffalo Bisons (75-72), 15-10, on Saturday night at Sahlen Field.
With the win, the Tides, the Triple-A affiliate of the Baltimore Orioles, reach 90 wins and clinch the best full season International League record of 2023.
To lead off the game, top O's prospect Jackson Holliday blasted his second Triple-A home run to give the Tides an early lead. But Buffalo, the Triple-A affiliate of the Toronto Blue Jays, took the lead right back in the bottom half when Orelvis Martinez tied the game on a sac fly, folowed by an RBI groundout to go up 2-1.
Norfolk was able to tie the game in the third on an RBI groundout by Colton Cowser. In the fourth, they took the lead when Kyle Stowers blasted a solo home run. José Godoy and Holliday both knocked RBI singles to put the Tides up 4-2.
Starting in the bottom of the sixth, both teams would score in every frame through the top of the ninth. In the sixth, Buffalo came within one run after Stevie Berman hit a sac fly and Damiano Palmegiani scored on a wild pitch.
Norfolk doubled their lead in the top of the seventh when Coby Mayo launched a solo home run. Buffalo responded with a home run of their own in the bottom half, getting a go-ahead three-run homer by Palmegiani to take the 7-6 lead and their first since the first inning.
In the eighth, Norfolk took the lead right back when Holliday ripped a two-run double. They kept adding to their lead when Mayo knocked an RBI single and Stowers followed for his second home run of the game to put the Tides up 11-7.
The Bisons got back in it yet again with another three runs in the bottom-half. Steward Berroa knocked an RBI single, followed by an RBI double by Nathan Lukes and a sac fly by UVA Baseball alum Ernie Clement to put the game within one at 11-10.
To seal the victory, the Tides put up a four-spot in the top of the ninth. Cowser ripped a two-run double, then Mayo followed with a two-run double of his own. Nick Vespi entered to pitch in the ninth to seal the 15-10 victory.
The final game of the regular season is tomorrow, with first pitch is at 12:00 p.m. The Tides are scheduled to throw RHP Justin Armbruester (3-4, 4.34), while the Bisons will have  RHP Andrew Bash (4-1, 2.17) on the hill.