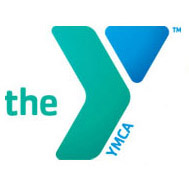 Join the Waynesboro Generals for an exciting night of baseball on Friday night. OK, you really just want to try the mammoth waterslide, don't you?
The Waynesboro Family YMCA and the Staunton-Augusta Family YMCA are teaming up with Coventry/Southern Health to bring us Y Night Friday night, July 20, as the Generals host their rivals, the Staunton Braves, at 7 p.m. at Mathers Park at Kate Collins Field.
The highlight of Y Night will be the waterslide set up down the hill behind the first-base dugout stretching all the way down to a set of safety hay bales backing up against the fence behind the visiting-team bullpen.
"It will be a heckuva ride down," said Jeff Fife, the executive director of the Waynesboro Family YMCA.
The Waynesboro Y will be providing lifeguards for the waterslide.
"All you need to do is bring your swimsuits to join in the fun," Fife said.
The Waynesboro Y will also have thundersticks for the first 125 kids to stop by the Y booth set up on the premises.
Free admission tickets are available at both YMCAs.