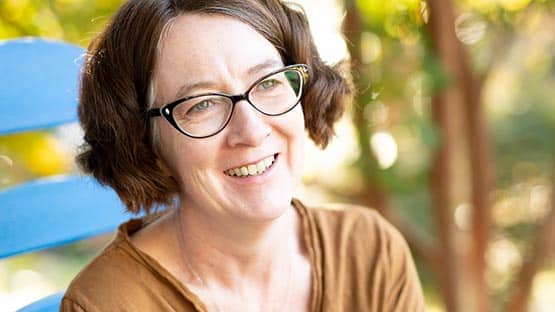 New Dominion Bookshop will host a book reading and signing with debut author Jody Hobbs Hesler on Friday at 7 p.m.
Hobbs Hesler will be reading from her debut short story collection, What Makes You Think You're Supposed to Feel Better, from Cornerstone Press.
In the collection, the grisly death of the hermit outsider in a tight-knit neighborhood prompts a young mom to yearn for solitude. A man wrestles with regrets from a 30-year-old affair while his wife hovers toward death in the ICU. An older, childless woman aches to rescue the seemingly mistreated child she observes in the grocery store. And a girl's desire to avoid the party her father dragged her to nearly gets her abducted.
Told with restraint and deep compassion against the backdrop of Virginia back streets and small towns, Hobbs Hesler's debut collection shines with its portraits of longing, disconnection and the ache for renewal and redemption that comes from our own frailties.
Hobbs Hesler's novel, Without You Here, is forthcoming in November 2024. Her words also appear in Necessary Fiction, Atticus Review, Pithead Chapel, CRAFT, Arts & Letters and many other journals.
She teaches at WriterHouse, writes and copy edits for Virginia Wine & Country and Charlottesville Family Magazine and reads for The Los Angeles Review.
A conversation with author Sharon Harrigan will follow. Harrigan is the author of the novel Half and the memoir Playing with Dynamite. She has published more than 50 essays, short stories and reviews in VQR, The New York Times (Modern Love column), The Rumpus and elsewhere. She teaches creative writing at WriterHouse in Charlottesville.
This in-person event is cosponsored by local nonprofit WriterHouse and will be free to attend and open to the public.
New Dominion Bookshop is located at 404 E Main St. in Charlottesville.
For more information, visit ndbookshop.com.