Column by Ramesh Sepehrrad
Over the last few weeks the issue of trust in US-Iran relations has come up as the core obstacle that causes start-stop-start again course between the two states.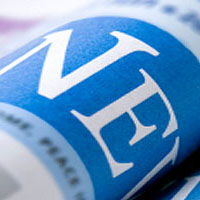 Some observers blame the United States for its past deeds and actions as the reasons for missed opportunities to repair relations.  In their view, Democrat or Republican presidents relied on a series of narratives such as the hostage-taking, the most active state-sponsor of terrorism, axis-of-evil, and the nuclear-weapons seeking regime that fuels the mistrusting relations with Iran. Their solution is a change of tone with Tehran, particularly during the ongoing nuclear negotiations.
Others blame Iran for its deep hatred towards the "Great Satan" since its 1979 Revolution. As recent as last week, Ali Kameini, Iran's supreme leader, called the United States as one of the "leaders of global arrogance," and untrustworthy. In their view, the current talks are futile instead Washington should prepare for confrontation since the threat of nuclear-armed Iran is inevitable.
On the surface, the US-Iran relation is hostile, but in reality they are symbiotically withstanding. Tehran continues to blame Washington for all its domestic problems including its crippling and mismanaged economy. Its internal narrative for accelerated strategic expansion coupled with nuclear drive, is justified based on American threat to its security. Lazy-chair western analysis calls such posturing by Tehran as its desire to be "accepted" and "respected" by Washington.
The issue is not trust, but disguising it works both ways.
For its part, Washington is not helping the situation. The dominant policy discourse is focused on Iran's nuclear threat. Various policies deprive Iran of its desired respect and security assurance since they press for more nuclear transparency, welcome regional isolation, additional sanctions or even military action.  Existing discourse ignores gross violations of human rights against Iranian citizens at home and abroad. It ignores the institutionalized violence against women and girls. It ignores Iran's ideological drive for regional hegemony already at play in Iraq, Syria, Lebanon, and Afghanistan.
By shifting the discourse, Washington can break its unhealthy symbiotic relations with Iran.  Being more vocal and critical of Iran's human rights abuses, its repressive policies against women and girls, and its harmful role in the region, Tehran will be gauged on its own merit. After all, for more than three decades, U.S. administrations have projected human rights as an important part of its foreign policy. In April, Secretary Kerry reiterated America's commitment to defend human rights by  "speaking up when those rights are imperiled…engaging governments at the highest levels and pushing them to live up to their obligations to do right by their people."
Human rights abuses in Iran range from institutionalized violence, to stoning, torture, executions, political assassination and kidnapping.
Just this year, there have been 471 executions to date in Iran. More than half of those have occurred since Rouhani's election. According to human rights groups inside Iran, the notorious Ghezel Hesar prison, northwest of Tehran, has nearly 3000 prisoners awaiting execution. According to international monitoring groups, Iran continues to execute its dissidents in secret or under the disguise of combating drug trafficking and crime.
Iran has the most draconian and inhumane laws against women. Barred from key decision making roles through laws, women face violence both in public and private spheres.
Institutionalized violence is now targeting children in Iran.  With legalized polygamy, a recent legislation passed by the Iranian parliament, now allows stepfathers to marry their underage adopted daughters, as young as 13-years-old. Ironically, the Iranian Parliament added the new measure as part of the protection of children rights bill.
Washington continues to miss the opportunity to criticize or raise these issues with Tehran by limiting its talks to nuclear issue.
The crucial incorporation of human-rights principles in Helsinki Accords gave the indigenous voice of dissent a platform to launch its agenda for freedom and democracy in Eastern Europe.
The same can be applied to Iran.
When it comes to defense of human rights, equality, civil liberties and democracy advocated by the Iranian dissidents and opposition, continuous threat of additional sanctions, war or negotiations are extremely limiting and counterproductive at times. Holding Tehran accountable to meaningful and verifiable openings for civil society, freedom of expression, freedom of association, freedom of the press, including access to Internet, in return for increased trade with the United States is more prudent.
Late August, Iran's Foreign Ministry rejected requests by Ahmed Shaheed, the United Nations Rapporteur for Human Rights, to visit and report on the human rights situation there.  A good starting point to transform the ongoing discussions with Tehran would be to back the request for the Special Rapporteur's visit, particularly in light of Rouhani's pre-UN-trip gesture to pardon 80 political prisoners. It will be good to know why many are still in prison.
Ramesh Sepehrrad is a scholar practitioner from School of Conflict Analysis and Resolution at George Mason University. She has focused her research and field work on Iranian affairs as it relates to human rights, gender equality and U.S. policy on Iran for more than two decades