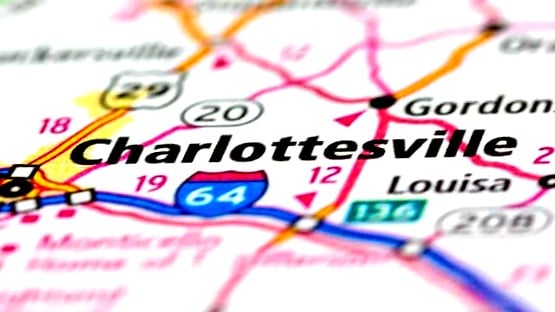 Charlottesville Area Transit will launch a new low-emission microtransit pilot program this fall in Albemarle County.
CAT announced it will use Via as the TransitTech software and operations provider for the service, tentatively called "MicroCAT."
The service will provide on-demand rides through an app to expand transportation options outside CAT's fixed-route bus lines. It will provide coverage in Pantops and along Route 29 North – both identified as areas of high need for increased mobility access in a recent transit survey.
"The selection of a vendor for microtransit service marks a major milestone in our ongoing efforts to improve transportation options for the people who live and work in Albemarle County," said Donna Price, Albemarle County Board of Supervisors Chair. "This innovative service will bridge the gaps in our current transit system, providing convenient and efficient mobility solutions to our community. We are excited to see this service come to fruition."
Microtransit is a flexible solution designed to expand transportation access in so-called "transit deserts" – or areas where buses cannot easily reach. Riders may instantly book a trip through an app or by calling a phone number, and Via's algorithms will match riders headed in the same direction into shared vehicles.
Riders will typically be directed to a nearby "virtual bus stop" around 500 feet away for pickup and dropoff.
The result is an efficient transit option that combines the affordability and sustainability of the bus with the convenience of a private car.
The fleet will consist of hybrid electric vehicles and wheelchair-accessible vehicles will be available upon request.
Similar initiatives have been launched in other areas of the state including Alexandria, Williamsburg, Gloucester, Wise County, Richmond County, Roanoke County and Hampton Roads.
The service is possible through a $1.5 million Virginia Department of Rail and Public Transportation grant to Charlottesville Area Transit and a $388,000 contribution from Albemarle County.
A presentation is planned to the Albemarle County Board of Supervisors on Sept. 20.