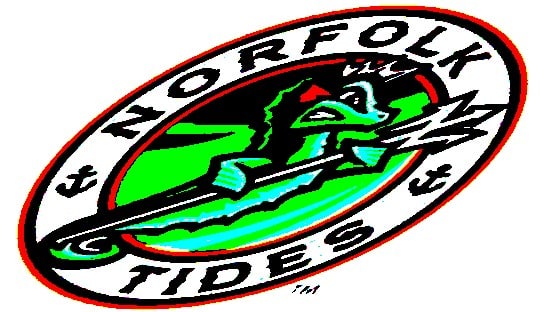 The Norfolk Tides (69-45) fell to the Memphis Redbirds (57-58), 5-0, on Tuesday night at AutoZone Park.
Each starting pitcher opened tonight's action strong as Chayce McDermott and Drew Rom posted back-to-back scoreless frames to begin play.
It would be Memphis, the Triple-A affiliate of the St. Louis Cardinals, who struck the first blow this evening as a triple off the bat of Masyn Winn brought in the first run of the game for the Redbirds.
Strikeouts were in abundance as McDermott and Rom for each of their respective side, combining for 15 punchouts through the first five innings.
The Redbirds had four consecutive batters reach base to kick off the sixth inning of play and wound up scratching two runs on a Matt Koperniak double to take a 3-0 lead.
Memphis tacked on another later in the frame as Richie Palacios hit a line drive single to right field, bringing in Koperniak and capping a three-run inning, extending the lead to four runs by the end of the sixth.
Nick Dunn drew a bases loaded walk in the bottom of the eighth to tack on another run for Memphis, giving them a 5-0 lead going into the final inning of play.
The Tides, the Triple-A affiliate of the Baltimore Orioles, would go down in order in the ninth, falling to the Redbirds in the series opener.
Norfolk is back in action tomorrow night against Memphis with first pitch scheduled for 7:45 p.m. Scheduled to take the hill for the Tides is LHP Cade Povich (0-1, 4.73) while RHP Gordon Graceffo (3-2, 4.87) is expected to make the start for the Redbirds.