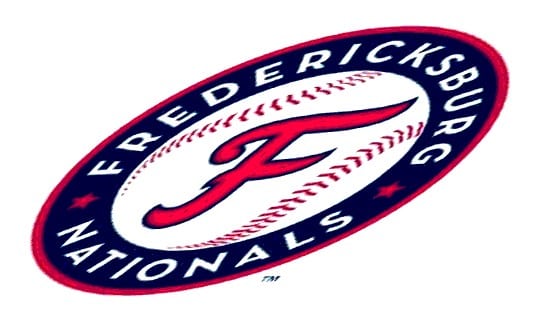 The Lynchburg Hillcats blitzed the Fredericksburg Nationals with a nine-run third inning, and went on to win, 12-6, on Thursday.
After a scoreless first frame, Lynchburg, the Low-A affiliate of the Cleveland Guardians, got the bats rolling in the bottom of the second. Johnny Tincher drew a two out walk, and Luis Durango singled to move Tincher to third. Then, a pair of singles by Tyresse Turner and Angel Zarate plated three runs for the Hillcats.
Fredericksburg, the Low-A affiliate of the Washington Nationals, went down in order in the third, before the 'Cats blew the game open.
A single from Wuilfredo Antunez and a pair of walks loaded the bases with nobody out for Jose Devers who singled in a run to make it 4-0.
Juan Benjamin then dealt the big blow in the frame with a bases-clearing triple, to put Lynchburg ahead 7-0.
The Hillcats went on to rip four consecutive singles to extend their lead to 10-0, before a Robert Lopez double made it 12-0, with nine of those runs coming in the third inning.
The FredNats did battle back in the top of the fifth. Wilmer Perez smoked a leadoff double, Yoander Rivero reached on an E5, and Tuda Thomas was hit by a pitch to load the bases. Dylan Crews promptly unloaded them with a bases-clearing double, and the Freddies were on the board with three runs.
Yohandy Morales followed with a double to plate Crews, and Andrew Pinckney singled to put runners on first and third.
Roismar Quintana got YoYo home with a single to right field, and Leandro Emiliani legged out an infield single to plate Pickney, and cut the deficit to 12-6 in favor of Lynchburg.
After that six-run fifth for Fredericksburg, both offenses shut down. Juan Abreu and new arm Thomas Schultz covered 5.2 scoreless innings out of the bullpen, but the Nats could not pull any closer.
Austin Amaral took his first professional loss, and Miguel Vinicio got the win for Lynchburg.
Liam Sullivan will make his first start tomorrow for Fredericksburg, against Yorman Gomez.