Staff Report
Business news tips: [email protected]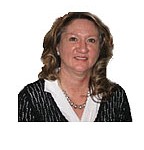 Kathryn McMillan, owner of Clutter Conversions LLC, a Staunton-based business, has been appointed to the Board of Directors of the Richmond chapter of the National Association of Professional Organizers as marketing chairperson for the statewide organization.
McMillan specializes in helping clients to declutter and organize their business, home or work spaces. January will begin her fourth year as a professional organizer.
McMillan also provides seminars in time and space management, ways to de-stress your personal and business life and tips on surviving the holiday seasons.
For seminar or other information, contact McMillan at Clutter Conversions at 540.294.1523.