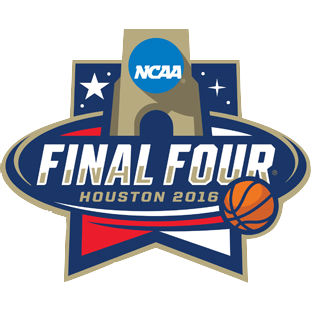 Join Augusta Free Press editor Chris Graham on our live blog as #1 seed UVA (29-7) faces #10 seed Syracuse (22-13) in the Midwest Regional final Sunday night.
Broadcast Information
The Virginia-Syracuse game will be televised on TBS and streamed online at NCAA.com (March Madness on Demand).
The UVA-Syracuse game will be broadcast on the Virginia Sports Radio Network and Westwood One/NCAA Radio Network on Sirius (84) and XM (84).
Live statistics will be located on VirginiaSports.com and Virginia Sports app.
Game Preview
UVA played Syracuse more than two months ago. The world was a different place then. For starters, the starters: Jack Salt. Remember when Jack Salt was getting the start and playing four minutes a game for the Cavs?
Isaiah Wilkins got 19 minutes off the bench. Mike Tobey got 14. Marial Shayok put in five, and did nothing: a row of zeroes in the box score, an incredibly rare 5 quadrillion for his night's work.
The Cavs got the win, 73-65, to improve to, gulp, 4-3 in the ACC. Remember those days, when UVA needed a win at home to get back over .500 in conference play?
Some takeaways from the Jan. 24 win:
The Pack-Line is designed to take away inside action and force opponents into contested midrange jumpers and threes. Syracuse isn't afraid to hoist jumpers: the Orange put up 30 three-point attempts, and hit 13 (43.3 percent), while shooting just 8-of-24 (33.3 percent) from two.
Michael Gbinije had 24 points on 7-of-13 shooting from the field and 5-of-9 shooting from three for 'Cuse. Trevor Richardson had 23 on 8-of-15 shooting from the field and 6-of-10 from three.
The Syracuse 2-3 zone is supposed to force opponents into contested midrange jumpers and threes. (Sound familiar?) Virginia patiently worked the ball into the zone, shooting 17-of-26 (65.4 percent) on twos, and the inside-out action led to 44.4 percent shooting (8-of-18) on threes.
Malcolm Brogdon had 21 on 6-of-13 shooting, 3-of-7 from three. London Perrantes had 16 on 5-of-9 shooting, 4-of-8 from three, with seven assists. Anthony Gill had 16 (7-of-11 shooting) and eight rebounds.
Virginia led by 10 early in the second half, but Syracuse tied the game with 8:19 to go with a 12-2 run. Back-to-back threes by Brogdon keyed an 8-1 Cavs run that put the Cavs back in control, and Syracuse made the score look good at the end with a pair of threes in the final minute.
UVA-Syracuse Game Notes
Syracuse coach Jim Boeheim, after his team's 63-60 win over Gonzaga in the Sweet 16, on having a day to prepare for the Cavs: "It doesn't help us at all. I know them; that's the problem. They know us and we know them, and what I know about them, I don't like. They've got a great team. I'm going to try not to think about that for another 10 or 15 minutes. They've got a great team. I think Tony Bennett is one of the best coaches I've ever seen. I've seen a lot of coaches."
The 'Hoos are an 8.5-point favorite in Vegas. KenPom.com gives Virginia a 78 percent win probability, with a projected final score at 64-57. The ESPN Basketball Power Index gives the Cavs a 69 percent win probability.
NCAA Tournament Notes
Ant

hony Gill is avera

ging 20.3 points and 7.7 rebounds per game, both team highs.
Malcolm Brogdon (15.0) and Mike Tobey (12.0) also are averaging in double figures.
As a team, UVA is averaging 80.7 points per game and outscoring its opponents by 19 points per game.
UVA is shooting 55.7 percent from the field.
UVA has averaged 39.3 points per game in the paint.
On The Horizon
The Virginia-Syracuse winner advances to the NCAA Final Four in Houston, Texas, on Saturday, April 2.