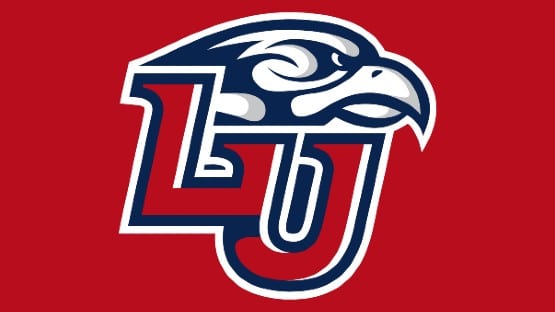 No. 3 seed Liberty defeated Villanova, 62-57, in the first round of the NIT Tuesday evening at Liberty Arena.
Darius McGhee scored 26 points to lead the Flames (27-8), who earned their first-ever NIT win and will move on to the second round to face No. 2 seed Wisconsin (18-14) in the second round on Sunday at a to-be-determined time.
The Badgers topped Bradley, 81-62, on Tuesday night.
Villanova's season comes to an end with a 17-17 record. The Flames held the Wildcats to 57 points, which matched a season low.
"Villanova has a winning DNA. Having been to three Final Fours in the last seven years, there's a lot of guys who have touched a lot of success. You could tell they were never going to give up," Liberty coach Ritchie McKay said. "They have a ton of character and a ton of toughness. So does our team. I'm really proud of our group. I thought we did enough to win the game."