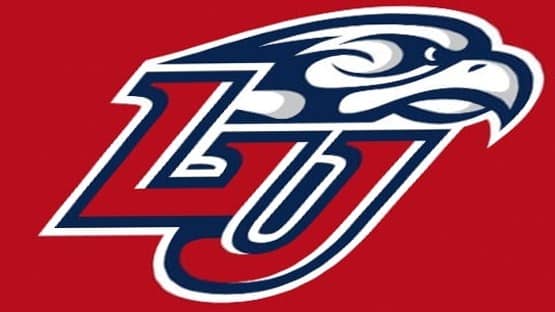 Liberty will face Furman in the opening round of the 2023 Myrtle Beach Invitational on Nov. 16.
The Flames and Paladins set to square off in the final game of Day 1 in Myrtle Beach at 7 p.m. on ESPN+. The winner of the Liberty-Furman game will face the winner of Wichita State and Coastal Carolina. That semifinal game will take place on Nov. 17 at 9 a.m. on ESPNU.
The championship game will be held on Nov. 19 at 5:30 p.m. on either ESPN or ESPN2.
The entire event will take place at the HTC Center on the campus of Coastal Carolina (Conway, S.C.).
The Flames will be joining Conference USA after winning at least a share of the ASUN regular season and/or division title in each of the last five seasons. Liberty finished 27-9 last season and competed in the NIT for the first time, defeating 2022 NCAA Final Four participant Villanova in the first round before falling to Wisconsin in the second round.
The Paladins posted a 28-8 record last year and claimed the SoCon title. Furman, a No. 13 seed in the NCAA Tournament, downed No. 4 seed Virginia to reach the second round.
The eight-team field includes Liberty, Furman, Charleston, Wichita State, Coastal Carolina, Saint Louis, Vermont and Wyoming.
All games will be televised across the ESPN platforms.
Of the eight-team field, four teams competed in postseason play during the 2022-23 season after finishing atop their conference's regular season standings – Liberty (ASUN), Furman (SoCon), Charleston (CAA) and Vermont (America East).
Furman, Charleston and Vermont competed in the 2023 NCAA Tournament.
Myrtle Beach Invitational tickets are on sale here.
For more information, check out the Myrtle Beach Invitational website.