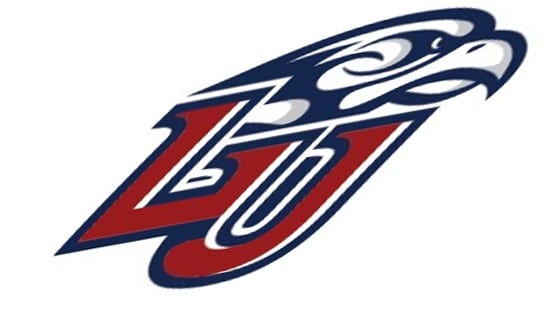 Longtime Liberty Athletics administrator Jason Porter is joining the radio broadcast team for LU football this fall.
Porter will join Alan York, the Voice of the Flames, who returns to the Liberty Flames Sports Network team for a 14th season, and Nick Pierce, the host of the "Flames Football Tailgate Show" and the in-game sideline reporter, on the game broadcasts, which go out over the Journey FM radio network (flagship station: 88.3 FM Lynchburg).
All LFSN Radio broadcasts also stream live nationally on the Liberty Flames mobile app.
Porter served as Liberty's head football trainer during the 2002 and 2003 seasons and as assistant AD for sports medicine from 2012-2016.
Porter will also serve as an analyst for Liberty's men's basketball broadcasts during the 2023-24 season.
Rounding out LFSN Radio's broadcast team for the 2023-2024 academic sports year are Jason Prill and Jamie Hall.
Prill returns as the broadcast's studio producer and scoreboard host.
Hall, the longtime radio broadcaster for the Lady Flames' basketball team, will serve as the broadcast team's spotter and producer of the "In The Booth" live video stream, which will air on the @LFSNRadio social media accounts and YouTube page.