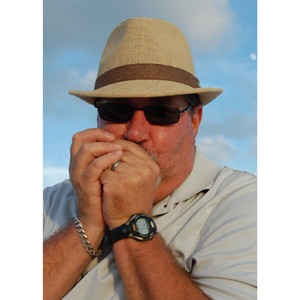 After a month off due to illness and too many players out doing St Patty's gigs, we at Mojo Saturday Night are overdue for night of musical fun!
On April 20th, Bolt Swiftpace will share a side of The Findells rarely seen. While Bolt Swiftpace (nor The Findells) is not a traditional blues band, Mojo Saturday Night, is tickled to host their Gateway debut.
Something is to be said for a core of a band that has them playing into their fourth decade, and Allan Moye said it: "Longevity definitely contributes to our music, symbiotically if nothing else. Musicians grow comfortable with each other. Still we try to keep it fresh by reinventing the sound as we go."
Andy (Easley – guitar) and I began over 30 years ago and could probably finish one another's musical sentences at this point. Paul (Cline – drums) has been steady for more years than I can remember. Carl (Brooks – bass) and Sera (Petras – keys/vocals) now have over ten years invested. Lola (Mullen – key/vocals) joined about a year ago… Our shows still vary from acoustic to rough and tumble. It's about passion. And passion exists in all ages… We work hard and love doing it. I'm ready for some new songs."
Come out and get your symbiotic Mojo on!
Kevin Chisnell is the host of Mojo Saturday Night, a monthly blues show at the WTA's Gateway. More online at http://waynetheatre.org.