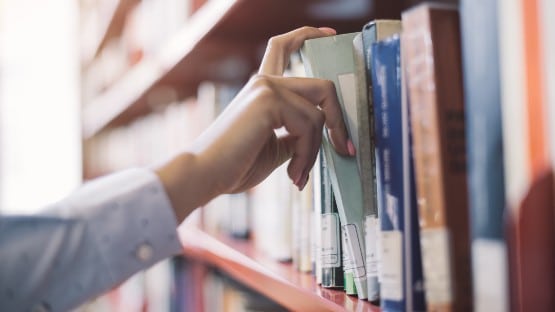 As of this month, the Jefferson-Madison Regional Library Bookmobile makes regular stops at several locations in Nelson and Louisa counties.
"It's incredibly important for people to get access to library services," Library Director David Plunkett said. "The Bookmobile is a perfect way for the library to meet families where they are."
The Bookmobile operates as a full library branch. Patrons can:
Sign up for a library card.
Browse 1,500-2,000 items on board.
Place holds online and pick them up at a designated Bookmobile stop.
Request materials on particular subjects.
Check out materials for one month and renew for an additional month.
Return Bookmobile materials to any JMRL location or book drop.
Scheduled stops in Nelson County: 
2nd Friday of the month
11 a.m. – noon The Ski Barn (45 Beech Grove Rd, Roseland, VA 22967)
12:15 – 1:15 Stoney Creek Golf Clubhouse (1354 Stoney Creek W, Nellysford, VA 22958)
1:30 – 2:30 Rockfish Valley Comm. Center (190 Rockfish School Ln, Afton, VA 22920)
2:45 – 3:45 Rockfish Valley Vol. Fire Dept. (11100 Rockfish Valley Hwy, Afton, VA 22920)
4th Friday of the month
11 – 11:45 a.m. Gladstone Vol. Fire Dept. (8786 Richmond Hwy, Gladstone, VA 24553)
12:30- 1:15 Piney River Trailhead, Virginia Blue Ridge Railway Trail (3124 Patrick Henry Hwy, Piney River, VA 22964)
1:30 – 2:15 Roseland Rescue Squad (7745 Patrick Henry Hwy, Roseland, VA 22967)
3 – 4:45 p.m. Faber Vol. Fire Dept. (8207 Irish Rd, Faber, VA 22938)
Scheduled stops in Louisa County: 
1st Friday of the month
10:30 – 11:15 a.m. Gum Spring @ Dairy Queen (911 Cross County Rd, Mineral, VA 23117)
noon – 1 p.m. Six O' Five Trailer Park (Zarin Avenue, Mineral, VA 23117)
1:15 – 2 p.m. Louisa Shopping Center (406 E Main St, Louisa, VA 23093) 2:45 – 4 p.m. Walmart Supercenter (164 Camp Creek Pkwy, Zion Crossroads, VA 22942)
3rd Friday of the month
11 a.m. – 12:15 p.m. Lake Anna Food Lion (11010 Kentucky Springs Rd. Mineral, VA 23117)
12:45- 1:30 Louisa Health and Rehab (210 Elm Avenue Louisa, VA 23093)
2 p.m. – 2:30 Trevilians Volunteer Fire Station (737 Firehouse Dr, Louisa, VA 23093)
3:15 – 4 p.m. UVA Health Care at Zion's (1015 Spring Creek Parkway Gordonsville, VA 22942)