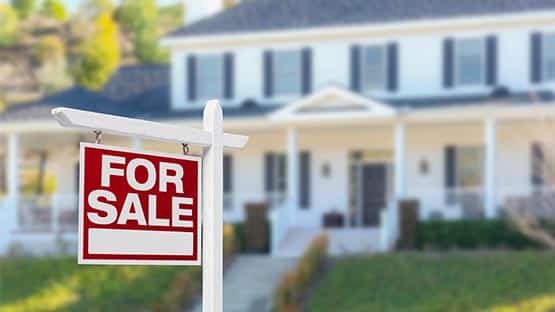 Homes for sale are an endangered species in the Commonwealth.
The number of active listings on the market continues to decrease, according to the July 2023 Virginia Homes Sales Report released by Virginia REALTORS®.
As realtors hesitate to list homes amid rising mortgage rates and low inventory, fewer new listings are coming on the market. Early 2023 saw a brief uptick in inventory but about 67 percent of counties and cities in Virginia had fewer active listings on the market at the end of July compared to a year ago. Northern Virginia continues to have the largest reduction in supply.
"Inventory conditions are worsening in most local markets in Virginia," Virginia REALTORS® 2023 President Katrina M. Smith said. "With mortgage rates at a 20-year high and a low supply of homes on the market to move into, some would-be sellers are choosing not to list their homes. However, it is a seller's market, and most who do sell their homes are receiving multiple offers."
Last month, 16,508 active listings were in the Commonwealth, which is 3,881 fewer than a year ago, a 19 percent drop. The market had 10,948 new listings in July, about 2,800 fewer new listings than in 2022, a 20.3 percent decrease. In July, 8,985 homes sold in Virginia, a 20.8 percent decrease from last year, or 2,361 fewer sales.
Despite the slowdown in sales, low inventory and strong buyer demand have kept upward pressure on home prices. The statewide median sales price rose $15,000 from July of 2022 to $400,000, an increase of nearly 4 percent. The median home price in Virginia is now more than $100,000 higher than it was at this time five years ago.
"So far in 2023, Virginia's housing market has been slow but competitive," Virginia REALTORS® Chief Economist Ryan Price said. "Overall transaction volume is way down, back to 2015 levels, but the results of our latest REALTOR® Confidence Survey indicate that sellers are getting more than three offers, on average, for their listings, a signal of competition in the market. These competitive conditions are driving up home prices and will likely continue to be a factor into the fall market and beyond."